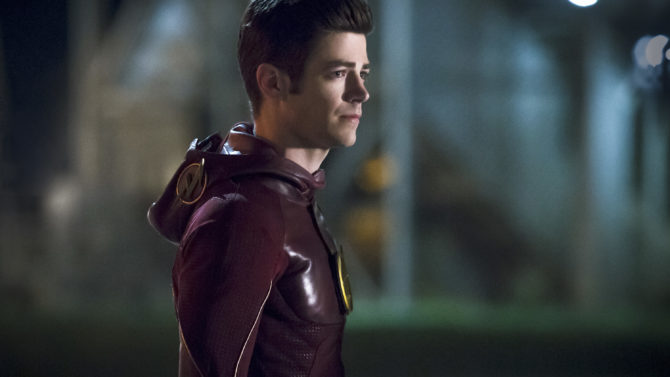 Season three of The Flash is getting ready to kick-off on October 4 and to get fans excited, The CW has just released a new promo entitled, "Time Strikes Back" for the popular series. The video is only 20 seconds long, but it shows Barry Allen (Grant Gustin) going back in time to an alternate universe.
"I went back in time and created a whole new existence," Allen says in the promotional trailer. "There's a timeline out there where I'm not rich."
The chances of him staying in this other time are slim but at the very least, it'll be fun to watch.
It was just announced that season three is getting a new bad guy to throw into the mix. Spartacus: War of the Damned alum Todd Lasance is set to portray Golden Age villain The Rival (also known as Dr. Edward Clariss) in a recurring role. He is set to make his debut in the series premiere.
With so many new villains coming to Central City, how will poor Barry cope? There's only one way to find out! Tune in to the premiere on October 4 on The CW.