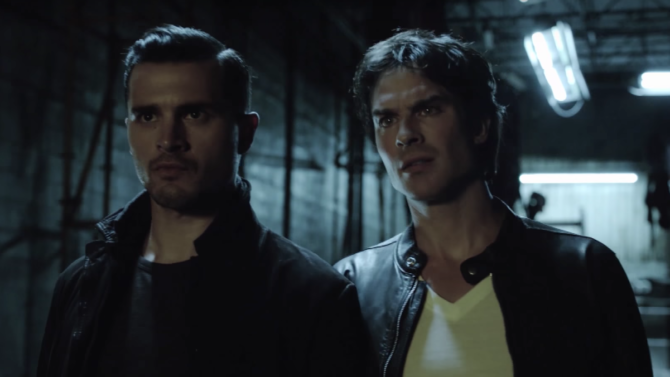 On the heels of the release of a quick promo, The CW has released an extended trailer promoting the upcoming final season of The Vampire Diaries on Monday. In this preview, you see a lot more characters including Bonnie (Kat Graham) and Enzo (Michael Malarkey) alongside previously seen Damon (Ian Somerhalder) and Stefan (Paul Wesley).
This is the first time fans see Bonnie since she lost her powers. Executive producer Julie Plec recently spoke to TV Line about what the Bennett witch will be up to in season eight. She said Bonnie will have a "pretty unlucky run of trying to get her magic back." Adding, "she's a bit at the point of giving up."
One character that isn't in any previews as of yet is Elena, played by Nina Dobrev. The actress promised she will return if there's more for her character to do, though there's no update on this will happen.
"Nina has always said that if there's something for her to do in the series finale that she will be there to do it," Plec said. "When she left, she said, 'I want to see this character to its end at the end of the show, so I can't wait to come back and put her to bed again.'"