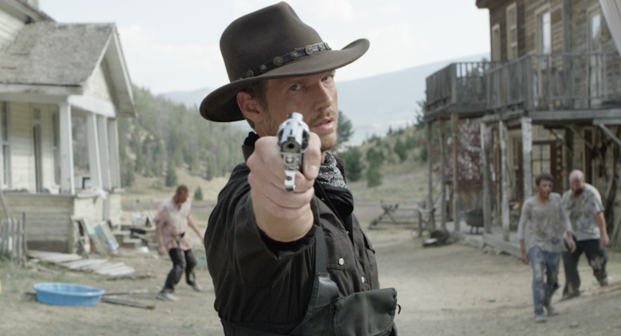 El 1ero de abril se estrena Dead 7, película de terror que reúne a algunos de los más recordados miembros de las boybands más sonadas de los 90, como es el caso de Nick Carter de Backstreet Boys y Joey Fatone de NSYNC. Es por ello que hoy se ha estrenado un nuevo tema, titulado "In The End", cantado por los propios protagonistas del filme, que sirve como soundtrack para este proyecto.
En el sencillo, Carter y Fatone están acompañados por Howie Dorough y A.J. McLean de los Backstreet Boys, Chris Kirkpatrick de NSYNC, Jeff Timmons de 98 Degrees, y Erik-Michael Estrada de O-Town.
Escúchalo acá:
VER TAMBIÉN Famosas que han sido acusadas de alterar sus fotos en las redes sociales
En Dead 7 Carter y compañía se encargarán da darle vida a un grupo de pistoleros que deben defender su pueblo de un ataque de zombies. La película dura dos horas y será televisada a través de la señal de SyFy.
Dead 7 es una co-producción entre Carter y la compañía The Asylum. El intérprete fue el encargado de escribir y desarrollar la historia de este largometraje que no te puedes perder este 1 de abril.