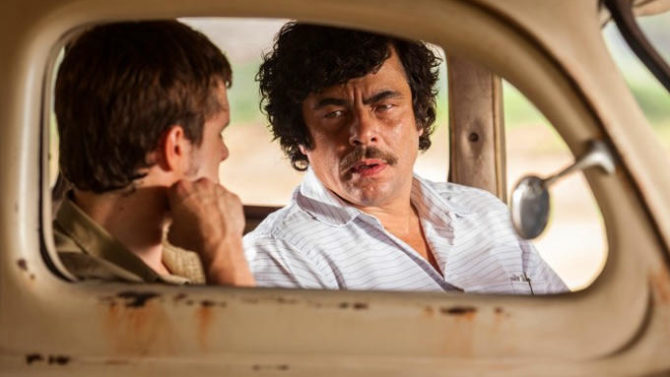 El mes pasado compartimos el primer adelanto de la nueva película de Benicio del Toro, "Paradise Lost," en la cual interpreta al capo colombiano Pablo Escobar.
Hoy les tenemos nuevas imágenes de Del Toro y Josh Hutcherson, quien también protagoniza en la película.
La historia está basada en eventos reales que siguen a Nick, protagonizado por Josh Hutcherson de la serie "The Hunger Games," un joven surfista irlandés que visita a su hermano en Colombia y se enamora locamente de una hermosa chica llamada María (Claudia Traisac), que resulta ser la sobrina de Escobar.
VER TAMBIÉN: Primer adelanto de Benicio del Toro como Pablo Escobar en 'Paradise Lost'
Como les habíamos reportado previamente, la película no es una biografía de Escobar; es un thriller romántico que tendrá una estructura similar a la de "The Last King of Scotland," de Kevin Macdonald.
El guionista de "Life of Pi" Andrea di Stefano, que también es conocido como un actor en Italia, escribió y dirigió "Paradise Lost," su primer proyecto como director.
"Paradise Lost," sale el 26 de noviembre, pero estrenará durante el  Toronto International Film Festival en septiembre.