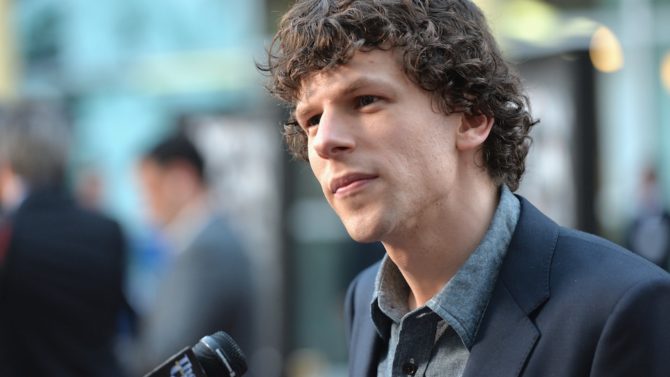 Jeremy Irons interpretará el famoso papel de Alfred.
Warner Bros. Pictures ya encontró a su Lex Luthor en Jesse Eisenberg para la próxima película de Superman – Batman. Y estará en buena compañía: Jeremy Irons hará el papel de Alfred.
Los castings se anunciaron hoy viernes, dos semanas después de que Warner atrasó la producción de la película Superman – Batman (el nombre oficial del proyecto todavía no se confirma) para el segundo trimestre de este año y fijó una fecha de lanzamiento del 6 de mayo 2016. La fecha original era julio del 2015.
La película se encuentra en pre-producción con Henry Cavill como Superman y Ben Affleck como Batman y Zack Snyder como director.
La película de Superman – Batman reunirá a Amy Adams, Laurence Fishburne y Diane Lane, quienes fueron parte del elenco de "Man of Steel." Gal Gadot será una cara nueva en el papel de Wonder Woman / Diana Prince.
"Lex Luthor es a menudo considerado el más notorio de los rivales de Superman, su mala reputación le precede desde 1940," dijo Snyder. "Lo bueno de Lex es que existe más allá de los confines del estereotipo del villano infame. Es un personaje complicado y sofisticado cuyo intelecto, riqueza y posición lo convierte en uno de los pocos mortales capaces de desafiar a la increíble fuerza de Superman. Tener a Jesse en el papel nos permite explorar esa dinámica, y también nos permite llevar el personaje en direcciones nuevas e inesperadas."
Lex Luthor no apareció el año pasado en "Man of Steel." Gene Hackman interpretó el papel en las tres películas de "Superman" junto a Christopher Reeve y Kevin Spacey lo interpretó en el remake de 2006, "Superman Returns."
Irons está reemplazando a Michael Caine, quien interpretó a Alfred en las tres películas de Christopher Nolan con Christian Bale.
"Como todo el mundo sabe, Alfred es el amigo más confiable de Bruce Wayne, es su aliado y su mentor, es un tutor y una noble figura paterna," dijo Snyder. "Él es un elemento absolutamente crítico en la infraestructura compleja que le permite a Bruce Wayne transformarse en Batman. Es un honor tener a un actor tan increíblemente talentoso y con tanta experiencia como Jeremy."
Próximamente veremos a Eisenberg en "The Double" y "Night Movies." Irons recientemente apareció en la miniserie de televisión "The Crown Hollow."