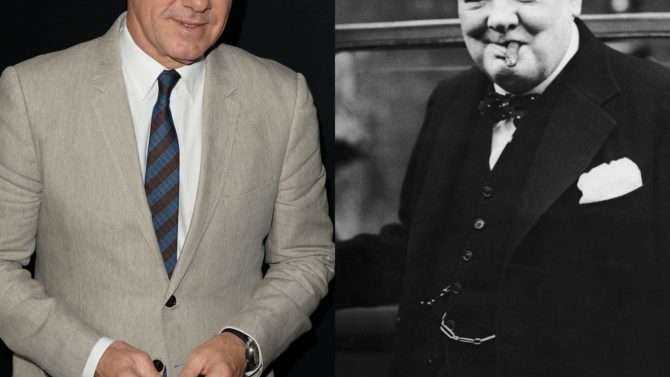 Parece que le gusta hacer el papel de políticos a Kevin Spacey.
El actor se preparará para interpretar el famoso primer ministro Winston Churchill en "Captain of the Gate."
La película biográfica de Sierra/Affinity, se centra en Churchill y su ascenso al poder durante la segunda guerra mundial, cuando dirigió a Gran Bretaña contra el régimen de Hitler y los conflictos que superó al final de la batalla en 1945.
El poderoso Churchill de Gran Bretaña es conocido como uno de los más influyentes líderes de la segunda guerra mundial y fue el ministro del Reino Unido en 1940-1945 y también en 1951-1955.
VER TAMBIÉN: Kevin Spacey: Obama es fan de 'House of Cards'
Según reportes, la producción no ha nombrado a otros actores como parte del elenco, pero van por buen camino si ya tienen a Spacey.
"Captain of the Gate" fue escrita por el guionista Ben Kaplan, quien también escribió el guión para el documental del presidente Ronald Reagan en el History Channel. Damon Lane de "Zero Gravity" y Cameron Lamb serán los productores y en este momento el proyecto no tiene director.
Muy pronto también podrás ver a Spacey como Dave Harken en la secuela de "Horrible Bosses" que sale en cines el 26 de noviembre.
Y no te pierdas a Spacey como el político Francis Underwood en la segunda temporada de la serie "House of Cards" de Netflix.