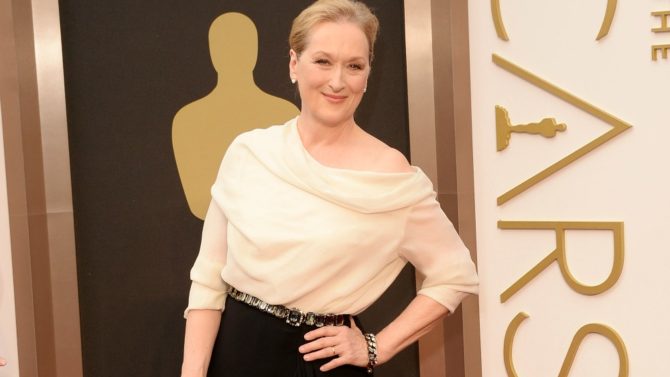 Meryl Streep, una de las actrices más nominadas al premio Oscar, acaba de anunciar su nuevo proyecto, que esperamos le traiga otra nominación al Oscar y su cuarta estatua de oro. La película actualmente se llama "Ricky and The Flask," y se trata de una estrella de Hollywood que después de muchos años de alejamiento trata de conectarse con sus hijos.
El guion fue escrito por Diablo Cody, quien se destacó en Hollywood en el 2007 con la película "Juno." Desde entonces Cody ha colaborado con varios directores escribiendo guiones exitosos, incluyendo "Young Adult" y "United States of Tara."
Pero, lo que hace este proyecto aún más interesante es el liderazgo que Jonathan Demme traerá el proyecto.
VER TAMBIEN: Primer trailer de "The Giver" con Meryl Streep
Demme, es uno de los directores más exitosos en Hollywood y ganador de un Oscar. Sus películas, "The Silence of the Lambs," "Philadelphia," y "Rachel Getting Married," fueron galardonadas con varias nominaciones al premio Oscar.
Así que como ustedes, nos encontramos muy ansiosos por el nuevo proyecto. Según reportes, el estudio de Universal y Fox están interesados en el proyecto.
Próximamente podremos ver a Streep en la película de ciencia-ficción "The Giver," con Jeff Bridges y Katie Holmes.
¿Qué les parece el nuevo proyecto de Streep?