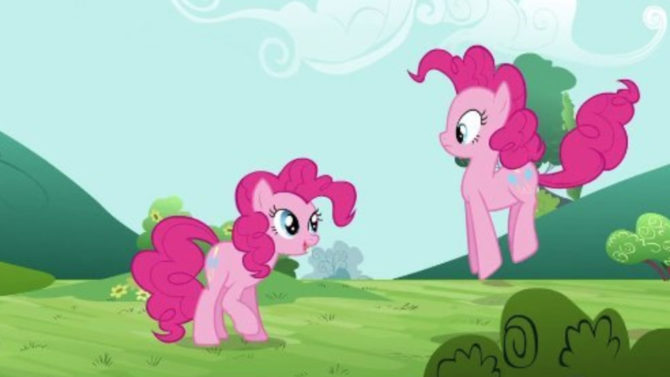 ¡Atención fanáticos de los dibujos animados! Porque esta noticia les va a gustar.
Hasbro Studios acaba de anunciar que realizará la película "My Little Pony" la que llegará a las pantallas en 2017.
La película se realizará junto con "Jem and the Holograms" y será producida por Allspark Pictures.
Recordemos que la cinta de Jem,  la cual trata sobre este personaje animado de los 80s que representaba la vida de una rockera, fue cofinanciado con Universal Pictures y la peli saldrá el 23 de octubre de 2015.
El presidente de Hasbro Studios, Stephen Davis dijo: "estamos muy emocionados por el potencial de esta película".
Por si no se acuerdan estos dibujos animados salieron en 1983 y se trataba de unos simpáticos ponys de diferentes colores quienes encantaron a toda una generación, además del show con juguetes y accesorios de estos personajes.
En esta difícil época para el cine, Davis explicó que tiene mucha esperanza en las películas de este tipo: "Vamos a seguir para hacer grandes películas con nuestros socios del estudio," dijo el ejecutivo sobre las franquicias sobre otros juguetes como "Transformers" y "GI Joe ", de Paramount, y" Monopoly "y" Candy Land "de Sony."
¿Qué te parece que estos caballitos lleguen a la pantalla grande?