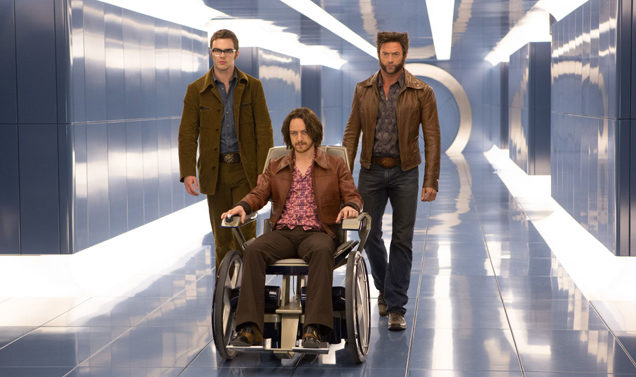 "Tendrás que regresar al pasado para terminar esta guerra," le dicen Magneto y Xavier a Wolverine en el nuevo tráiler de "X-Men: Days of Future Past."
En la última entrega de "X-Men," los mutantes están a punto de ser extintos, y en un intento por salvar a su especie, Wolverine, interpretando por Hugh Jackman, tendrá que regresar al pasado y ayudar a que los mutantes aprendan a trabajar juntos.
Dirigida por Bryan Singer, la película reúne al elenco de la trilogía original de "X-Men," incluyendo a Patrick Stewart, McKellen, Hugh Jackman, Halle Berry, Anna Paquin, Ellen Page y Shawn Ashmore, con la nueva clase: James McAvoy, Michael Fassbender, Jennifer Lawrence y Nicholas Hoult, quienes interpretan las versiones jóvenes de los personajes.
VER TAMBIEN: Hugh Jackman dice que sus días como Wolverine están contados
El tráiler, lleno de explosiones, nos da un primer vistazo a la acción que nos espera cuando la película se estrene el 23 de mayo.
La siempre inolvidable Lawrence se ve increíble de pies a cabeza como la villana Mystique. Tendremos que ver como su personaje se desarrolla en esta secuela.
Singer, quien también dirigió las dos primeras películas de X-Men, se encuentra trabajando en la próxima secuela "X-Men: Apocalypse," que está programada para el 2016.
¿Qué piensas del nuevo tráiler de "Days of Future Past"?