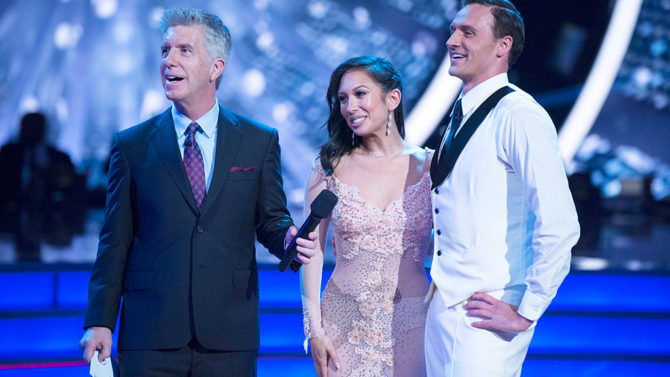 Ryan Lochte se dirigió a sus fans a través de Instagram luego de que dos hombres fueran arrestados en el set de "Dancing With the Stars".
"Quiero dar las gracias a mi familia, novia, amigos y fans por ser tan apoyo para mí después del incidente en 'Dancing With the Stars' el lunes por la noche. He recibido tanto cariño de todo el mundo en el show, incluyendo a mi compañera Cheryl (Burke), mis compañeros de competencia, los productores, el equipo de seguridad y sus fans".
Sam Sotoodeh y Barzeen Soroudi entraron a la pista de baile durante la grabación del programa, para protestar contra el medallista olímpico. Aunque las cámaras no captaron a los manifestantes, los jueces, la audiencia y los mismos bailarines no podían creer lo que estaba pasando.