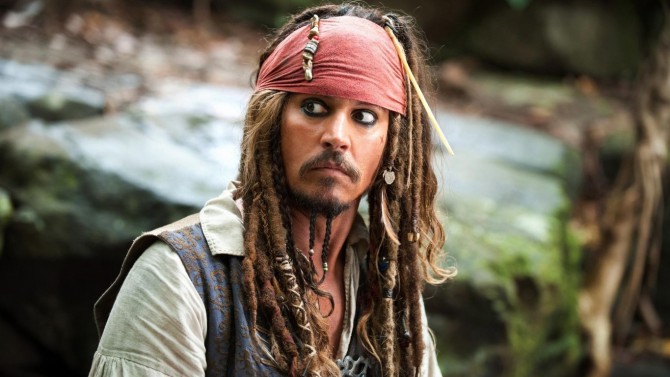 ¡Atención fans de "Pirates of the Caribbean" les tenemos gran noticias sobre su pirata favorito!
Jack Sparrow regresará a la pantalla grande con "Pirates of the Caribbean 5," pero tendremos que esperar hasta el 2017.
Walt Disney Pictures anunció esta semana que la quinta película de la franquicia será retrasada un año debido a problemas con el guión.
"Tenemos grandes expectativas para la próxima aventura de Jack Sparrow y queremos tener todos lo elementos adecuados en lujar [antes de comenzar]," explicó el Presidente de producción de Disney, Sean Bailey. "Aún no estamos allí y queremos asegurarnos de que este proyecto es lo que los personajes maravillosos y los fans merecen."
VER TAMBIÉN: 'Fifty Shades of Grey' – ¡el trailer ya llegó! (VIDEO) 
El alabado Johnny Depp regresará para interpretar al famoso pirata rebelde. Aún no hay más detalles sobre el tema de la película pero estamos listos para írsenos en una nueva aventura con Sparrow.
La franquicia de "Pirates" sigue siendo todo un éxito y las 4 películas han hecho más de 3.7 billones de dólares. La quita parte tendrá competición en la taquilla ya que "Despicable Me 3" y "Fantastic Four 2" también tienen la misma fecha de estreno.
"Pirates of the Caribbean 5" saldrá en cines el 7 de julio, 2017.