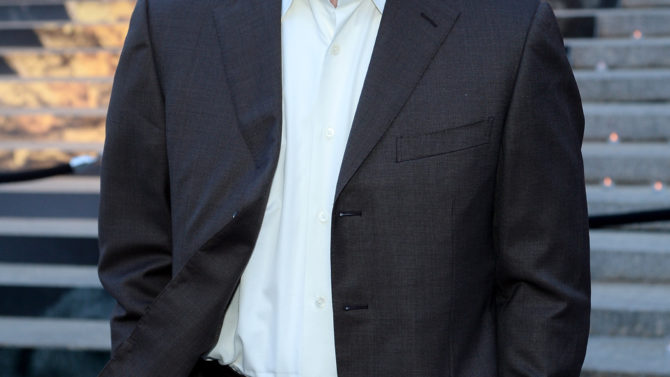 Ron Howard ya tiene su próximo proyecto en marcha.
El director de "Rush," "Apollo 13" y "Cinderella Man" confirmó hoy que explorará la historia de los Beatles en un documental que se enfocara en los primeros años de la banda, desde 1960-1966.
En una entrevista con The Rolling Stone, Howard admitió ser un fan de los Beatles desde que era niño.
"El regalo que más quería cuando era un niño era una peluca de los Beatles," confesó Howard. "Y el 1 de marzo de 1964, eso fue lo que recibí, una peluca de los Beatles, de mis sueños."
VER TAMBIÉN: Próximamente: documental sobre la vida de Jenni Rivera
El documental será producido por Nigel Sinclair, Brian Grazer y Scott Pascucci, quienes respectivamente han producido proyectos exitosos: "Geroge Harrison: Living in the Material World," "No Direction Home: Bob Dylan," "Apollo 13," y "Get On Up."
Howard tendrá acceso a varios archivos y tiene planes de entrevistar a Paul McCartney, Ringo Starr, Yojo Ono y Olivia Harrison.
"¿Lo más interesante para mí es la perspectiva que tenemos ahora, la oportunidad de realmente entender el impacto que tuvieron en el mundo," dijo Howard. "Ese período de seis años es una transformación tan dramática en cuanto a la cultura mundial y estos cuatro individuos notables, que eran ambos genios y también totalmente relacionable. Esa dualidad es algo que va a ser muy interesante de explorar."
VER TAMBIÉN: Daft Punk tendrá documental
Este será el segundo documental de Howard, quien previamente trabajo en "Made in America" el año pasado.
¿Qué les parece el nuevo proyecto de Ron Howard?