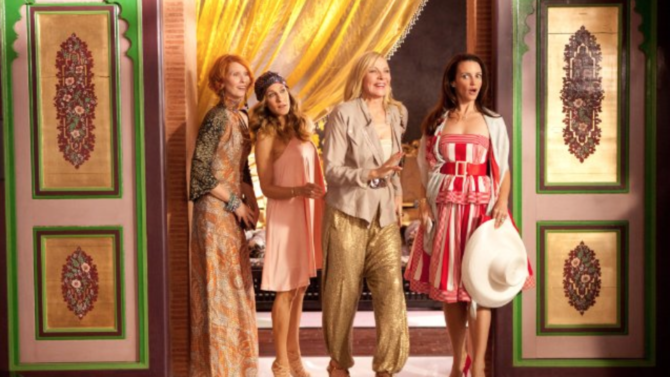 Al igual que nosotros, ¡Sarah Jessica Parker y Kristin Davis ya quieren empezar a celebrar el posible regreso de "Sex and the City" a la pantalla grande!
Luego de rumores sobre una posible tercera instalación de SATC, a través de una conversación en Twitter, SJP (Carrie) y Kristin (Charlotte) mostraron su emoción por la noticia, aunque ni ellas saben si sí habrá tercera parte.
Al igual que Parker y Davis, Kim Cattrall, quien hace el personaje de Samantha, también tuiteó que aún nada se ha confirmado, pero le agrada la idea.
La cuarta protagonista de SATC, Cynthia Nixon, no ha comentado nada sobre este rumor.
Los rumores empezaron la semana pasada luego de que Jennifer Hudson hablara sobre una posible tercera peli en una entrevista con Dish Nation.
"Creo que podría estar [pasando]," comentó Hudson a Dish Nation. "Alguien me vino a hablar sobre la película. Entonces si están hablando y negociando, tal vez sucederá."
Como diría Carrie, I couldn't help but wonder … si es que llega "SATC 3", ¿en qué nuevas aventuras embarcarán estas cuatro mujeres fabulosas?