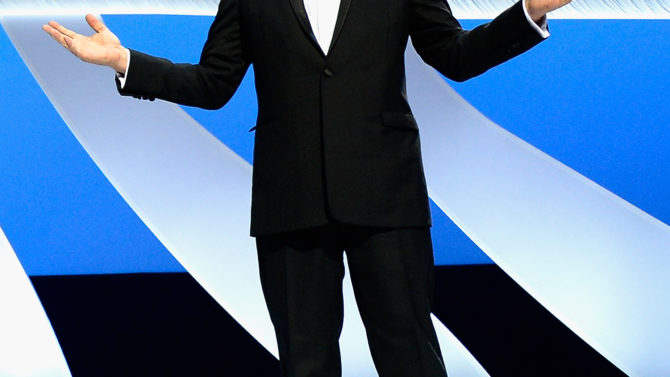 El trabajo le llueve al director Steven Spielberg, quien se acaba de unir al drama religioso "The Kidnapping of Edgardo Mortara." Según reporta Variety, Spielberg producirá el proyecto y quizás también dirija.
La película lo unirá nuevamente con el guionista Tony Kushner, con quien trabajó previamente en "Lincoln" y "Munich."
La historia está basada en el libro de David Kertzer sobre la vida real de un  niño judío italiano que se convirtió en el centro de una controversia internacional en 1858 cuando fue alejado de sus padres a la edad de 7 años por las autoridades del estado Pontificio y criado como un católico, el niño más tarde llegó a ser un sacerdote en la orden de los agustinos.
Según reportes, el guapísimo Chris Hemsworth, quien se encuentra trabajando en "Avengers: The Age of Ultron" protagonizará la película.
VER TAMBIÉN: Richard Donner confirma secuela de 'Goonies'
Gente cercana a Spielberg dice que el director está ansioso por dirigir el nuevo proyecto.
¿Será que Spielberg anda en búsqueda de otro premio Oscar? Películas sobre la religión o de temas controversiales siempre son bien recibidas por los críticos, especialmente durante la temporada de premios.
En 2012, "Lincoln" recibió 12 nominaciones al premio Oscar, incluyendo la categoría de Mejor Película. El actor Daniel Day-Lewis ganó el premio al Mejor Actor.
De acuerdo a Variety, aunque el director aceptó ser parte del proyecto ésta no será su próxima película. Actualmente el director se está decidiendo entre dos películas "Robopocalypse" y "Montezuma."
¡Qué la fuerza esté contigo Spielberg!