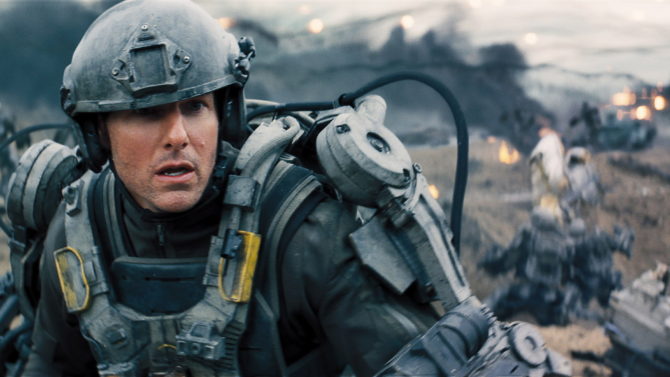 "Esto no es el final," dice la canción en el nuevo tráiler de "Edge of Tomorrow" protagonizada por Tom Cruise y Emily Blunt. Y que bueno que no es el final, porque estamos ansiosos de ver el nuevo proyecto de Cruise.
Si te gustaron las películas "Swingers," "The Bourne Identity," y "Mr. and Mrs. Smith" que fueron dirigidas por Doug Liman, entonces te va a gustar este nuevo proyecto sci-fi.
Esperemos que "Edge of Tomorrow" sea todo un éxito, por lo menos para Cruise, quien desafortunadamente no ha conquistado la taquilla con sus últimas tres películas, "Rock of Ages," "Oblivion" y "Jack Reacher" — por mas interesantes que fueron.
En el nuevo tráiler, Cruise es un soldado que lucha contra los extraterrestres, pero su mente revive su último día de batalla, día tras día, quedándose atrapado en el tiempo. Pero con cada batalla que revivie, se convierte en un soldado más fuerte, físicamente y emocionalmente.
Interesante el concepto, ¿no?
Además de las esperadas explosiones, batallas intensas, montajes de otro mundo, el tráiler también nos recuerda de lo talentoso que es Cruise como actor dramático, porque es más que un soldado en esta película; es un arma.
"Edge of Tomorrow" sale el 6 de junio. Luego tendremos que esperar hasta el próximo año para ver la próxima película de Cruise, "Mission: Impossible 5," con Paula Patton y Jeremy Renner.
¿Qué piensas del nuevo trailer?