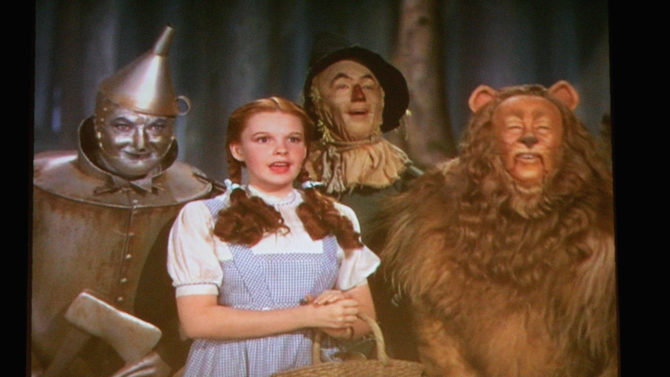 Atención fanáticos de "Wizard of Oz" porque esta noticia te va a gustar.
El traje original del tierno y cobarde león se subastará este lunes 24 de noviembre en New York, así que si tienes el suficiente dinero para comprarlo puede ser tuyo.
Este disfraz fue usado por el actor Bert Lahr a quien vimos junto a Judy Garland, Billie Burke, Frank Morgan y otros actores en el clásico de 1939.
Este traje será subastado junto a otros accesorios en Bonhams como parte de la colección "TCM Presenta: No hay lugar como Hollywood."
También en este remate podremos encontrar otros objetos de colección tal como el piano de Sam en  "Casablanca," el traje de Clark Gable en "Gone With the Wind" y el vestido de Marilyn Monroe en "River of No Return."
Según reportes, un traje secundario de esta película fue subastado por $1 million así que ya nos podemos imaginar cuánto estarán dispuestos a gastar los coleccionistas en el traje de este querido personaje.
¿Cuánto pagarías por este traje?