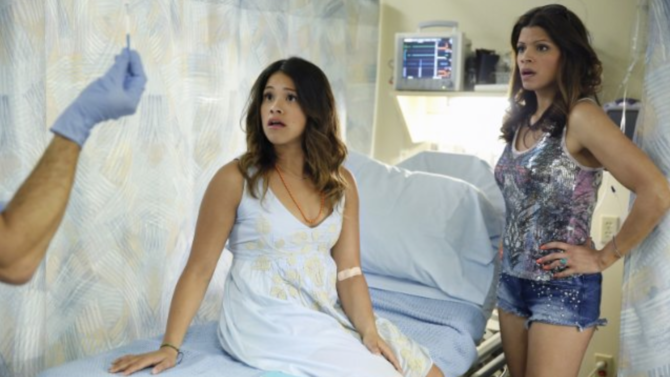 Bajo órdenes de la cadena CW, ¡la primera temporada completa de "Jane the Virgin", protagonizada por la carismática Gina Rodriguz, será televisada!
La buena noticia se dio a conocer este martes 21 de octubre ya que el éxito que ha tenido esta serie en su segunda semana de estreno es inevitable pues se notó un incremento en los ratings durante el horario en el que sale "Jane the Virgin", así lo reporta Variety.
De hecho, el día que estrenó la serie, 13 de octubre, el programa se convirtió en trending topic en las redes sociales y la serie que es muy al estilo telenovela tenía a todos hablando ya que Gina cautivó al público desde el primer día.
Cabe mencionar que "Jane the Virgin" no es la única nueva serie que resultó ser exitosa para CW, la primera temporada de "The Flash" también se quedará en la cadena de TV.
"Hemos tenido un inicio de temporada fantástico este año, 'The Flash' se convirtió en nuestra premiere con más vistas y 'Jane the Virgin' fue reconocido como el mejor nuevo programa por críticos", comunicaron los ejecutivos de CW.
Esta noticia nos tiene súper contentos ya que gran parte del elenco de "Jane" cuenta con talento latino y lo mejor de todo es que veremos el debut actoral de nuestro querido Juanes y la cantante mexicana Paulina Rubio también aparecerá en esta primera temporada.
Y nosotros no somos los únicos felices, Gina y el resto del elenco también lo están y agradecieron a todos por el apoyo en Instagram.