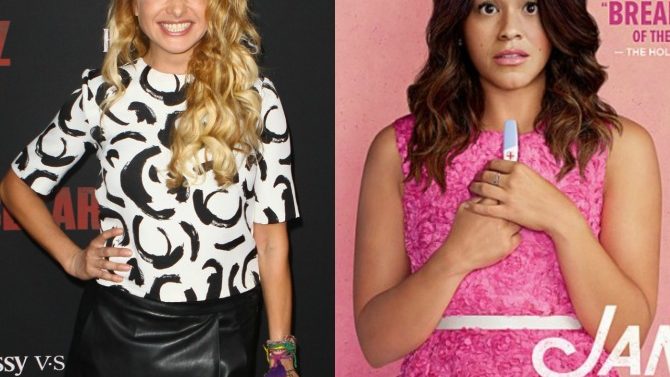 Los latinos invadirán "Jane the Virgin" y es que se confirma la participación de Paulina Rubio en la serie de CW.
¡Confesamos que la noticia está muy cookie!
La "Chica Dorada" tendrá una pequeña aparición donde estaría haciendo el papel de sí misma ya que será una de las cantantes favoritas del personaje Xiomara (Andrea Navedo), madre de Gina Rodriguez, protagonista de "Jane the Virgin".
Además, se menciona en los detalles de su participación que estará envuelta en un vínculo amistoso … ¡intrigante!
Y es que la creadora de "Jane the Virgin", Jennie Snyder, anhelaba con que Rubio pudiese participar en la serie.
"Cuando escribí el piloto tenía la esperanza de que algún día tendríamos a Paulina Rubio en el set. Es un gran momento para el personaje y nuestro programa. Estoy muy emocionada, al igual que Xiomara, soy fan", dijo Snyder al portal EW.
Otros latinos que forman parte de la serie son Jaime Camil, Diane Guerrero ("Orange Is the New Black") y el cantautor colombiano Juanes, quien al igual que Pau tendrá una actuación especial donde hará el personaje de un productor de música.
¡Qué emoción! La cuenta regresiva ya comenzó y estamos a una semana del estreno de esta serie que cuenta la historia de Jane (Rodriguez) quien fue inseminada accidentalmente por su doctor y su vida cambia radicalmente.
No se la pierdan el próximo 13 de octubre por la cadena CW a partir de las 9 PM/PT.