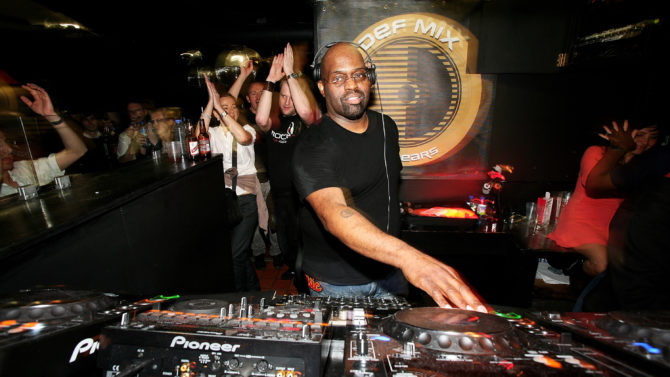 El mundo de la música EDM está de luto.
El lunes falleció el "Godfather of House" [Padrino del House] Frankie Knuckles a los 59 años por motivos aún desconocidos. Se sabe que el DJ sufría de Diabetes tipo II.
Nacido en el Bronx, trabajó en la música disco junto a otro reconocido DJ, Larry Levan, en Nueva York antes de mudarse a la ciudad de Chicago.
Fue a esa ciudad que este llevó la música house y abrió su propio venue llamado "The Power Plant."
Knuckles se convirtió en una leyenda como DJ y productor ya que trabajó junto a estrellas como Diana Ross y Michael Jackson.
Su debut como artista independiente vino cuando lanzó su álbum "Beyond the Mix" con los sencillos exitosos "The Whistle Song" y "Workout."
Fue ganador de un premio Grammy como "Remixer of the Year" en 1997.
David Morales, un gran amigo de Knuckles y reconocido DJ de Chicago, le hizo un tributo al fallecido escribiendo lo siguiente en Twitter, "estoy devastado que mi querido amigo ha muerto, no puedo escribir más que esto en este momento. Lo siento."
Descansa en paz, Frankie.
Otro DJ que nos dió un gran susto fue Avicii ya que este fin de semana fue hospitalizado y tuvo cirugia a causa de problemas de la vesícula.
El sueco escribió en su Twitter, "ayer regresó el dolor en mi estomago y he regresado al hospital. Los doctores han decidido que necesito cirugia."
Obviamente se cancelaron algunas de las presentaciones de Avicii, incluyendo el Ultra Music Festival, pero el DJ espera poder recuperarse para su "US True Tour," la cual empieza el 4 de abril, y por su puesto para el Mundial, ya que es uno de los artistas que cantará el himno oficial de la Copa.
VER TAMBIEN: Carlos Santana, Wyclef, Avicii cantarán himno oficial del Mundial 2014
Y mientras Avicii está en el hospital, este ha aprovechado para ponerse al día con la serie "House of Cards."
¡Mejórate pronto, Avicii!