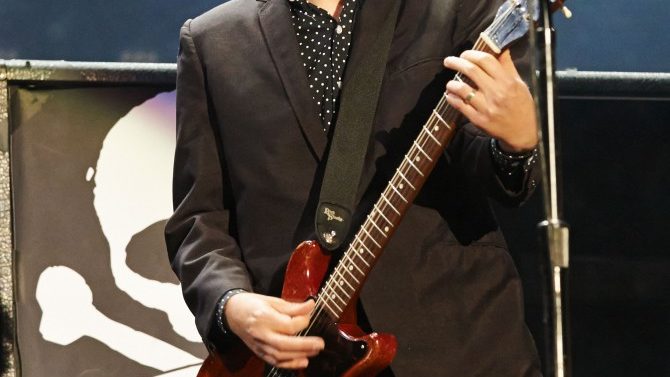 Green Day confirmó que su compañero, el guitarrista Jason White sufre de cáncer de amígdala.
La banda de rock publicó un comunicado a través de su sitio web informándole a sus fans de la noticia de su amigo, donde se lee:
"Tenemos algunos noticias que informarles con respecto a nuestro hermano Jason White y queríamos que lo escucharan de nosotros antes de que lo escucharan en otro lugar. Jason recientemente tuvo un examen de amigdalotomía y sus médicos descubrieron una forma tratable de cáncer de amígdala. Afortunadamente lo descubrieron temprano y debería tener una recuperación completa y rápida.
Por favor únanse con nosotros para enviarle amor y buenas, curativas y positivas vibras durante este tiempo.
Green Day."
El músico de 41 años empezó con Green Day en los '90 cuando fue invitado a tocar en la gira "Warning" y en 2012 se convirtió en miembro oficial de la banda junto con Billie Joe Armstrong, Mike Dirnt y Tre Cool.
En abril de 2015 Green Day será parte del Rock and Roll Hall of Fame y White estará allí para celebrar este gran honor.
Por ahora, le deseamos una pronta recuperación al rockero.