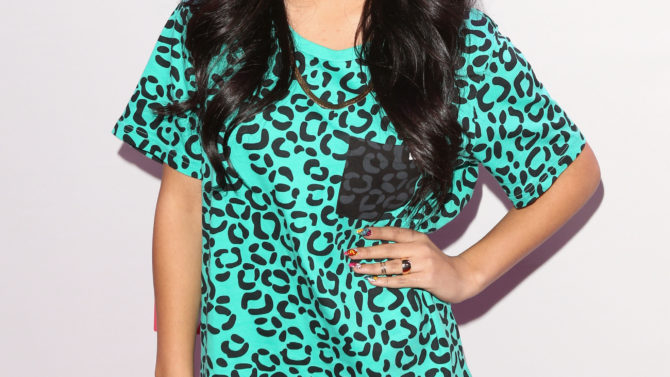 Buenas noticias para todos los #Beasters: ¡Becky G se une a Katy Perry en su "Prismatic Tour"!
Después de haberse anunciado fechas para los conciertos de Perry en Monterrey y la Ciudad de México, ahora se da a conocer que la joven cantante será la encargada de abrirle el concierto en estas ciudades. Y la cantante de "Dark Horse" alertó que las cosas se pondrán calientes:
Obviamente Becky está muy emocionada por esto y lo demostró a través de un video en Instagram. "Lo que escuchaste, es verdad. Abriré los conciertos de Katy Perry," dijo la cantante de 17 años.
Después gritó de la emoción….
Sin duda alguna, este será un gran paso en la carrera de "Becky from the Block" quien empezó en YouTube y ya ha colaborado con Cher Lloyd y Cody Simpson. Becky G nos contó en nuestra entrevista exclusiva con la cantante que aspira a ser una gran artista sin olvidarse de dónde vino y cómo empezó. ¡Y no tenemos ninguna duda que lo llegará a ser!
Jennifer Lopez ha reconocido el talento de esta joven diciendo en una entrevista que, "apoyar a otra artista latina es un placer."
La cantante de "I Luh Ya Papi" hasta hizo un cameo en el video de la Becky G "Becky from the Block."
Becky G viene de abrir los conciertos de Austin Mahone y el 10 de Octubre empieza la gira con Katy con dos presentaciones en Houston, Texas y después las Covergirls continuarán la gira por México.
¿Están listos, #Beasters?!