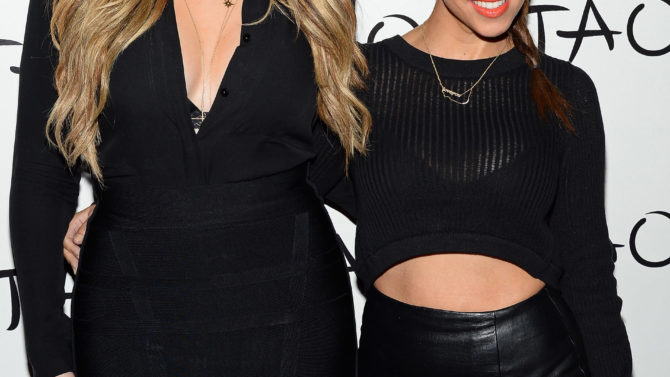 ¡Preparate porque nos vamos de fiesta a los Hamptons!
Pues tal vez no iremos nosotros pero las hermanas Kourtney  y Khloe Kardashian se irán a uno de los destinos de vacaciones más hot en los Estados Unidos.
En "Kourtney & Khloe Take The Hamptons" las estrellas de "Keeping Up With The Kardashians" se van a la zona de los ricos y las seguiremos mientras disfrutan de la isla de Long Island y tratan de empezar su primera boutique DASH en los Hamptons.
El dúo, con la ayuda del esposo de Kourt, Scott Disick, intentarán buscar un nuevo lugar en Manhattan para su tienda que actualmente está localizada en Soho.
VER TAMBIÉN: Boda de Kim Kardashian y Kanye West se verá en televisión
Este será el cuarto "spin-off" de las Kardashians quien en otras ocasiones, junto con Kim Kardashian se han ido a Miami y Nueva York.
¡Pero esta no será la unica serie nueva de las famosas hermanas!
Según E!, también se va a estrenar la serie "Dash Dolls" basada en las empleadas de las boutiques de las Kardashians.
"Vamos a ver cómo las Dash dolls – las chicas que administran la tienda DASH y la franquicia global – trabajan con el estilo de la vida glamorosa que viene con ser representante de una de las cadenas de boutique más exitosas de hoy," indicaron los productores del show.
Eso de "más exitosas" no lo sabemos, pero bueno…
"Kourtney & Khloe Take The Hamptons" será la primera serie que Khloe hará después de su separación con Lamar Odom en diciembre. Esperemos que disfrute de su nueva vida como soltera.
La serie se estrena a fines del año en el otoño.