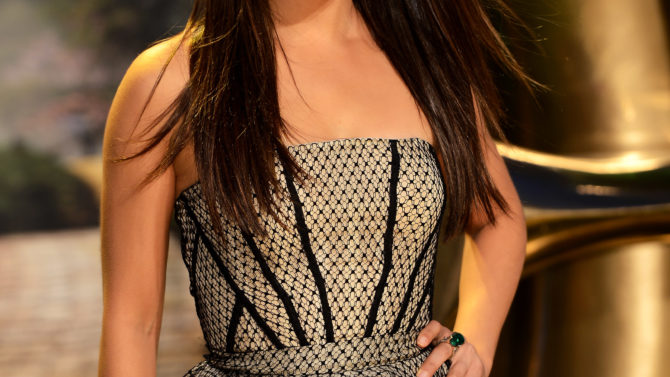 Mila llega a la puerta de Ashton y es amor a primera vista pero, él está apunto de comprometerse con alguien más…
No se alarmen, esto es lo que pasará en "Two and a Half Men," donde Mila tendrá una participación especial.
CBS anunció que Kunis aparecerá al lado de su comprometido (en la vida real), Ashton Kutcher, el protagonista de dicho programa.
Es la primera vez que saldrán juntos en un programa de televisión desde "That '70s Show," en donde sus personajes Jackie y Kelso eran pareja.
En "Two and a Half Men," Kunis hará el papel de Vivian, una mujer que con quien Walden (Kutcher) tiene una química increíble. Lo malo es que Walden está apunto de comprometerse con otra mujer. Todavía no hay fecha exacta para el episodio pero será durante esta temporada.
Pasando a la vida real, la semana pasada se dio a conocer que Mila y Ashton están comprometidos, después de casi dos años de noviazgo.
Mila actualmente hace la voz de Meg en "Family Guy."
Hace unas semanas se reportó que Kunis sólo tendrá una pequeña participación en la secuela de "Ted" ya que la actriz Amanda Seyfried la reemplazará.
Este verano se estrenará la película "Jupiter Ascending" donde veremos a Mila al lado del guapísimo actor, Channing Tatum.