Una reina de belleza llamó la atención de muchos al compartir en su cuenta de Instagram fotos con una mujer con quien derrocha amor.
Patricia Yurena Rodríguez, primera finalista de Miss Universo 2013 y Miss España 2013, no se detiene al expresar su amor hacia Vanessa Klein, mujer que la acompaña en varias fotos.
Y es que Patricia y Vanessa han estado compartiendo su historia de "Romeo y Julieta" en esta red social donde cuentan los días para poder volverse a ver y se dejan mensajes muy tiernos.
En esta imagen Klein presume del lindo mensaje que le dejó Patricia.  "Levantarme y recibir ésto de mi @patriciayurena, no dejas de sorprenderme y me haces muy feliz #felicidad #sorpresa #tenerife #love".

Después ambas estaban contando los días, las horas y minutos para poder volverse a ver…


Y por fin llegaría el encuentro..

Cabe señalar que, desafortunadamente, estas imágenes han causado controversia porque el tema de la homosexualidad aún sigue siendo tabú en nuestra cultura y más al haber pertenecido a una institución tradicional como Miss Universo donde la mentalidad tiende a ser cerrada.
VER TAMBIÉN: Famosos se unen a campaña para comunidad gay
Pero tal vez los tiempos están cambiando ya que en los comentarios que vemos de los seguidores de Patricia, la aplauden por compartir estas fotos con Vanessa.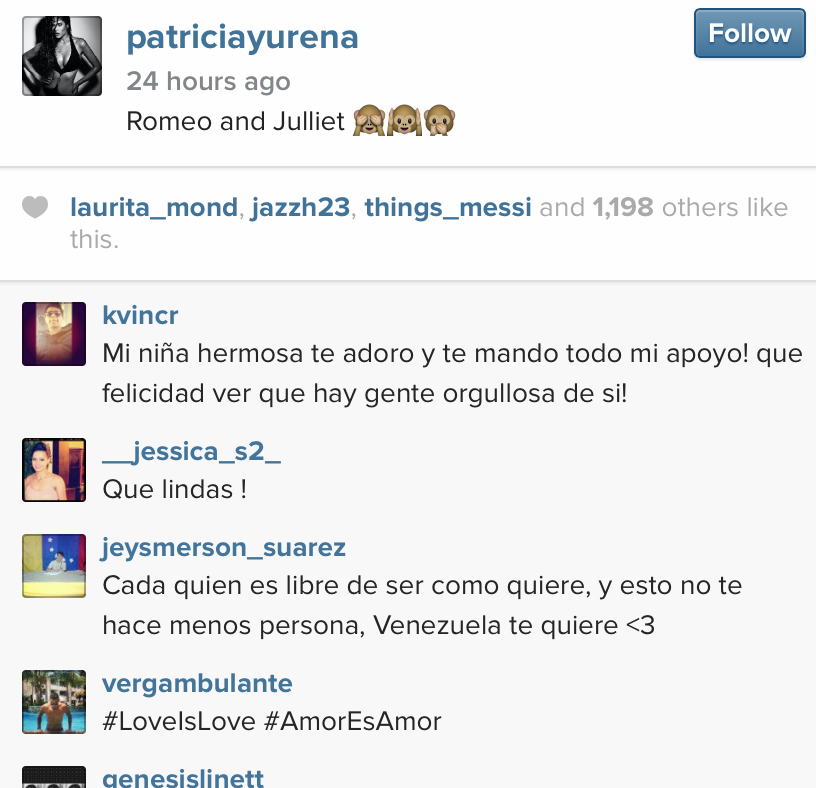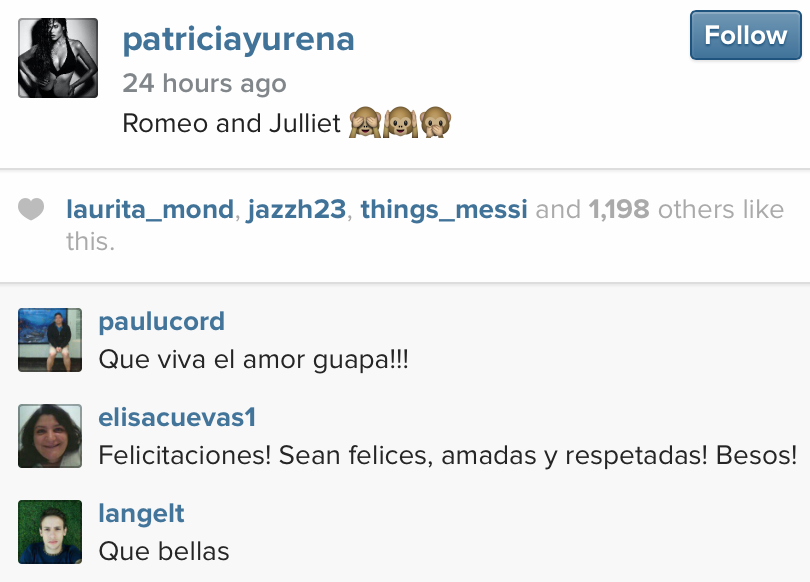 Lo cierto es que estamos siendo expuestos a este tema con programas como "Orange Is the New Black" donde se explora la homosexualidad y la transexualidad a través varias personajes interesantes.
VER TAMBIÉN: Laverne Cox de "Orange Is the New Black" hace historia en portada de TIME
Cuéntanos: ¿qué opinas de estas fotos que decidió compartir la modelo?