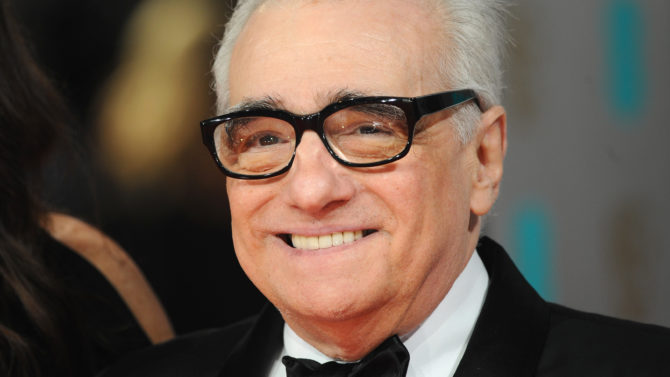 Unite4:good y Variety anunciaron los nuevos homenajeados para el evento unite4:humanity, que se llevará acabo el 27 de febrero en Los Angeles.
Martin Scorsese recibirá el premio Creative Conscience de Variety por su trabajo con The Film Foundation, una organización no lucrativa dedicada a la protección y preservación de la historia del cine. La fundación, que proporciona apoyo anual a proyectos de conservación y restauración, ha ayudado a más de 600 películas desde su creación en 1990.
El evento promoverá la misión de unite4:good, enfocándose en promover la positividad, inspirando el compromiso caritativo y el empoderamiento de los actos de bondad y servicio. La recepción incluirá varias entregas de premios, con el presidente Bill Clinton confirmado para dar el discurso de apertura.
VER TAMBIÉN: Selena Gomez, Bill Clinton y Alicia Keys se Unen a Evento Especial de Variety
La cantante y ex jueza de "X Factor" Demi Lovato será honorada con el premio Young Luminary por su trabajo en la creación de programas que inspiran y apoyan positividad en las vidas de otros a través de la organización Free the Children y We Day.
John Sykes, presidente de Clear Channel Entertainment Enterprises, también será honorado por su liderazgo filantrópico en los medios de comunicación y entretenimiento. Sykes ha co-producido algunos de los conciertos benéficos más reconocidos de la industria, incluyendo, "12-12-12" (A Concert for Sandy Relief) y "The Concert for New York" (9/11 beneficio) con Harvey Weinstein y James Dolan.
Ellos se unirán a los homenajeados previamente anunciados: Alicia Keys, Julia Louis-Dreyfus y Selena Gomez, junto con cinco héroes que serán presentados con el premio de inspiración por el invitado especial Wilmer Valderrama.
El evento se llevará acabo en el Sony Lot.