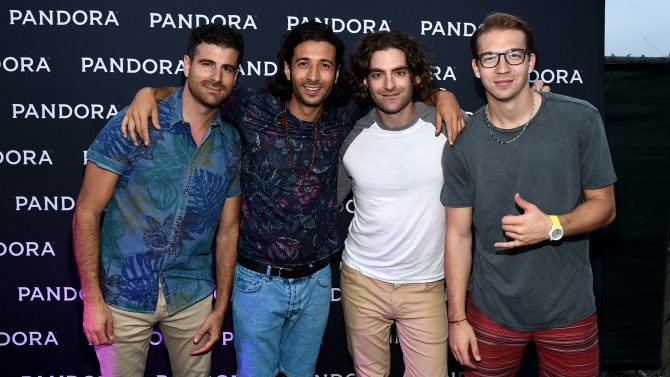 No cabe duda de que todos no pueden parar de hablar de Magic!, la nueva banda del momento.
Su primer sencillo "Rude" se ha convertido en una de las canciones del verano y por la cuarta semana obtiene la posición No. 1 en la lista de Billboard 100.
Los chicos acaban de presentarse en los Teen Choice Awards 2014 y se confirmó que serán parte del "Good Morning American's Summer Concert Series" el 22 de agosto, un concierto en Central Park para el festival SummerStage.
VER TAMBIÉN: Teen Choice Awards 2014: ganadores y mejores momentos 
Pero ¿qué sabemos del grupo que nos dio nuestra nueva canción favorita?
Aquí les damos 10 curiosidades sobre Magic!:
La banda de música reggae es de Canadá.
https://38.media.tumblr.com/32042d9f05728f79f3eb8e7c2dbf215e/tumblr_n9mbrvky551qbl99lo2_400.gif
Nasri Tony Atweh es el frontman, Mark Pellitoca la guitarra y canta, Ben Spivak es el bajista y Alex Tanas el baterista.
A los 19 años Nasri entró a una estación de radio y le entregó un demo de su canción para que la escucharan. Siempre tuvo sueños de ser artista.
Entonces empezó como escritor y productor con Adam Messinger, su dúo se llaman The Messengers.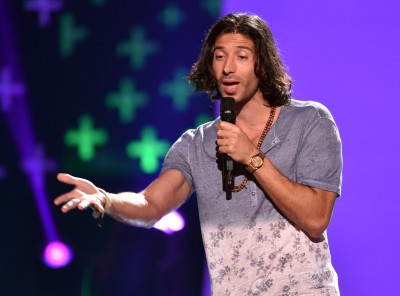 Encontraron el éxito escribiendo canciones para famosos como New Kids on The Block en el 2007, co-escribieron y produjeron "That Should Be Me," "As Long As You Love Me" y "Never Say Never" de Justin Bieber y varias temas para Chris Brown como "Next To You" y "Crawl."
 VER TAMBIÉN: Nuevo álbum de Chris Brown tiene fecha de estreno 
Los chicos fueron nominados en los Grammys por su trabajo con Bieber y Brown y en 2012 ganaron su primer trofeo en la categoría Mejor Álbum de R&B por el disco "F.A.M.E." de Chris Brown.
http://hiphop-n-more.com/wp-content/uploads/2011/02/chris-brown-fame.jpg
Pero su pasión por ser cantante continuó y entonces Nasri creó Magic! en 2012. En el 2013 lanzaron su sencillo "Rude."
Firmaron con la disquera Sony Music Entertainment y su primer álbum, "Don't Kill The Magic," salió a la venta el 20 de junio, 2014.
http://images.musictimes.com/data/images/full/5547/the-magic-wont-die.jpg?w=600
VER TAMBIÉN: Justin Bieber llegará hoy a un acuerdo con la justicia 
Magic! cantaron junto a Shakira, "Cut Me Deep," de su nuevo álbum "Shakira" y también fueron parte del tema "This is Our Time (Agora é a Nossa Hora)" del disco oficial del Mundial 2014.
Su sonido fue influido por bandas como The Police, Ub40 y Bob Marley y hacen música que los relajan.
https://31.media.tumblr.com/0060d3d62430224b2ee22111e7947c26/tumblr_n05bosyKHA1sg6i7do1_400.gif
Escucha su nuevo sencillo, "Don't Kill The Magic" aquí.