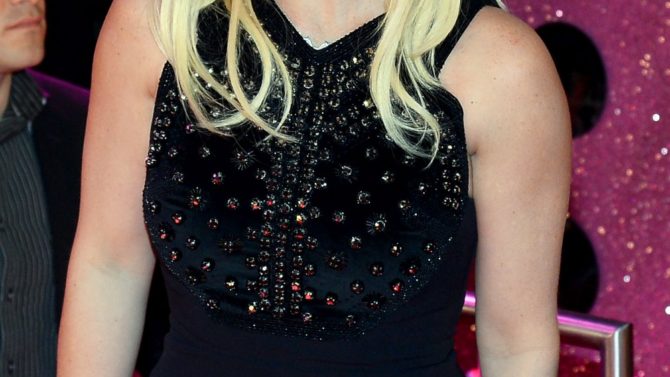 Ya han sido más de dos meses desde que la famosa Britney Spears empezó su residencia en el Teatro Axis de Planet Hollywood con su show "Britney: Piece of Me" y nadie puede parar de hablar de sus incidentes con el playback.
Britney pone un buen espectáculo, pero durante una actuación de su canción "Alien" esta semana, los fanáticos de Spears vieron a primera mano que ella no estaba cantando cuando caminaba sobre el escenario saludando a sus fans y la pista continuó y su micrófono no estaba cerca de su boca. La grabación fue publicada en Instagram y tiene a muchas personas diciendo que en verdad ellos pagan para ser entretenidos, no para verla cantar una balada en vivo.
En las redes sociales se ha comentado que desde hace varios años la artista no canta en vivo durante sus presentaciones, pero pocas veces se ha grabado como evidencia ante su público. También notan que "Alien" ni siquiera estaba en su setlist original puesto que era demasiada larga y el 12 de febrero fue la primera vez que la cantó.
A lo largo de su concierto, ella tiene numerosos disfraces, cambios de escenarios y coreografías intensas con anillos, fuego — básicamente es un circo. Sus trajes son extravagantes, incluyendo un par de enormes alas que ella lleva puestas al flotar desde el techo.
El espectáculo "Britney: Piece of Me" dura una hora y media y se dice que a la cantante de 32 años le están pagando $15 millones al año para un total de 96 shows! Mientras tanto, lo más probable es que sigamos escuchando de sus incidentes con el playback.
¿Qué piensas tú: te importa que Britney no cante en vivo?