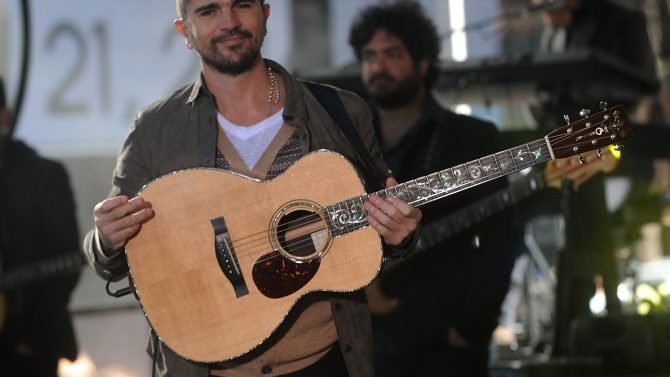 ¡Made In America llevará un poco de sabor latino!
Anteriormente les habíamos dado la noticia de que Kanye West sería el principal artista del festival en Filadefia, y ahora se anunció la lista de artistas para Los Angeles.
VER TAMBIÉN: Kanye West se presentará en Made In America 
Nuestro querido Juanes nos dio la noticia de que participará en el evento que se llevará a cabo en Grand Park de L.A. el 30 y 31 de agosto.
¡Qué gran sorpresa!
Juanes se unirá con John Mayer, Imagine Dragons, Kendrick Lamar, Steve Aoki, Weezer, Rita Ora y muchos más para darnos Made In America — festival presentado por Jay-Z y Steve Stoute y auspiciado por Budweiser — por primera vez en L.A.
VER TAMBIÉN: Juanes canta en 'Jane the Virgin' 
El festival en Filadelfia que sucede el mismo fin de semana también incluye a Pharrell Williams, Tiesto, Kings of Leon, Steve Aoki, Girl Talk, The Neighborhood, entre otros.
Los boletos ya están en venta. Precios empiezan desde $185 para admisión general a $599 para VIP.
¡Allí estaremos, Juanes!