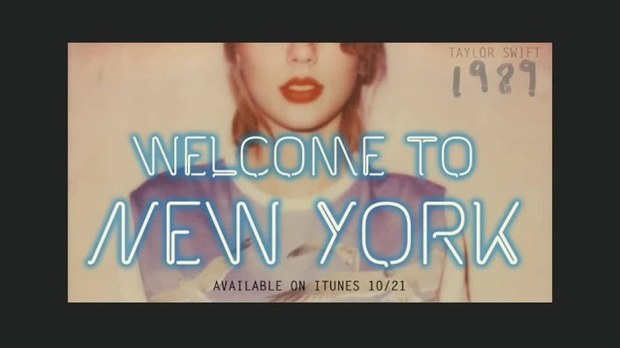 Ya nos estamos acercando al lanzamiento del nuevo álbum de Taylor Swift, "1989" y hoy la cantante nos ha dado una nueva canción, "Welcome To New York."
El tema ya está disponible en iTunes y en unas horas obtuvo la posición número 2 en la lista de iTunes.
¡Wow!
HAZ CLIC AQUÍ PARA MÁS NOTICIAS SOBRE TAYLOR SWIFT – EN INGLÉS
"Yo quería empezar el álbum con esta canción porque Nueva York ha sido un importante lugar para la historia de mi vida en los últimos años. He soñado en mudarme a Nueva York, me obsesioné por mudarme a Nueva York, y lo hice," explicó la cantante de 24 años en una entrevista con ABC News. "La inspiración que he encontrado en esa ciudad es difícil de describir, y difícil de comparar a cualquier otra fuerza de inspiración que he vivido en mi vida. Es una ciudad eléctrica."
El tema fue co-escrito y co-producido por el talentoso Ryan Tedder de OneRepublic ya es todo un éxito.
"Me moví allí con un optimismo, con los ojos abiertos," comentó la estrella. "Y lo veía como un lugar de infinitas potencialidades y posibilidades. Puedes oírlo y es reflejado en la música y especialmente en esta primera canción."
Taylor nos había dado una pista de este tema el 14 de octubre cuando subió esta foto con las letras de una canción, que ahora sabemos es "Welcome To New York."
Escucha la canción aquí y dinos que piensas.
"1989" saldrá a la venta el 27 de octubre.