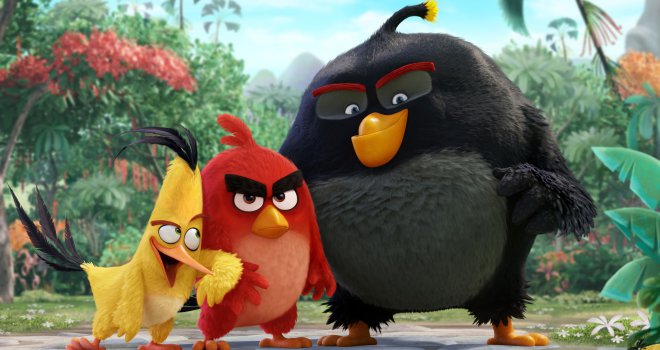 Sony compartió el primer trailer de The Angry Birds Movie, una película animada basada en la famosa aplicación de juegos móviles.
El video de casi tres minutos de duración empieza con la canción clásica Close to You de los Carpenters, mientras que nos presenta al personaje principal llamado "Red", quien tristemente supone de manera equivocada que algunas chicas están tratando de llamar su atención.
Red, interpretado por Jason Sudeikis, es el líder de los enojados pájaritos en la película. El video también nos muestra por primera vez a los personajes de Chuck (Josh Gad), Bomb (Danny McBride) y Leonard (Bill Hader).
El elenco de esta nueva cinta lo completan Peter Dinklage, Keegan-Michael Key y Maya Rudolph. Pero lo mejor de todo es que también contaremos con la participación de actores latinos en este gran elenco, entre los cuales destacan Cristela Alonzo y el "Rey de la bachata", Romeo Santos.
Clay Kaytis y Fergal Reilly harán su debut como directores con esta nueva comedia. Anteriormente, ambos trabajaron en el departamento de arte para varias películas populares como Frozen, Wreck-It Ralph, Hotel Transylvania, Cloudy with a Chance of Meatballs, Tangled y Mulan.
The Angry Birds Movie se estrenará el 20 de mayo de 2016.