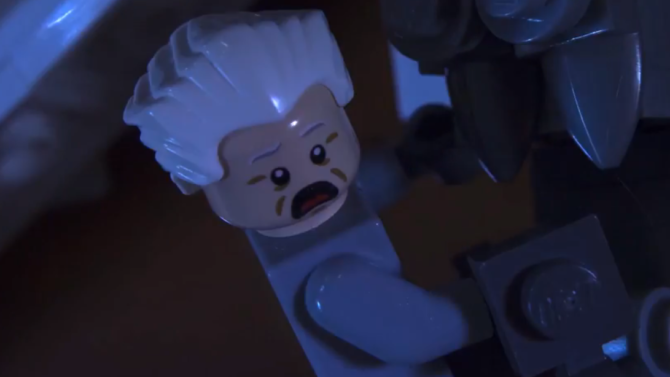 Doc Brown se convierte en una figura de Lego para ayudar a Marty a que regrese al año 1985 y como en la película original, ésta está llena de suspenso y momentos heroicos. Esto es precisamente lo que los genios detrás de Marco Lego Universe acaban de darnos al recrear una de las escenas más icónicas de una de las películas más legendarias de Hollywood: "Back to the Future".
Disfruta:
Recordemos que no es la primera vez que las figuritas de Lego reviven películas taquilleras pues recientemente, Antonio Toscano, un especialista en hacer remakes con estas populares figuritas, quiso hacer su versión del trailer de "Fifty Shades Of Grey". ¡Es increíble la imaginación de esta persona!
Asi mismo, un joven de escosés de 15 años, no se aguantó las ganas de imaginarse a los Lego en la cinta "The Grand Budapest Hotel" e hizo algunas escenas de la peli de Wes Anderson.
Qué les parecen estas parodias, ¿geniales no creen?