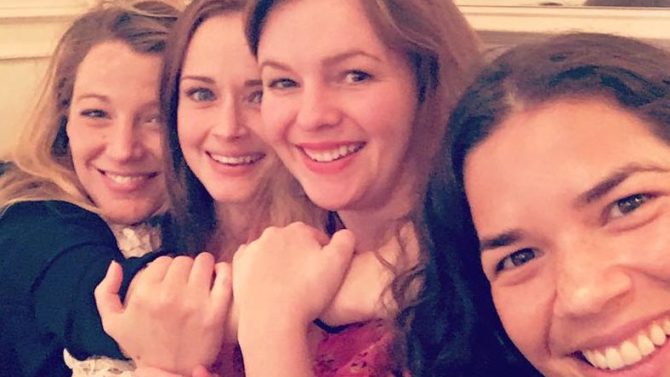 Este sábado, América Ferrera publicó una foto que pondrá a muchos nostálgicos. A través de su cuenta oficial de Instagram, la actriz compartió una imagen junto al resto del elenco de la cinta Sisterhood of the Traveling Pants.
"Todas crecidas", lee el mensaje que acompaña la foto. En la imagen, aparecen las actrices Blake Lively, Amber Tamblyn y Alexis Bledel luciendo las mejores de sus sonrisas. Aquí puedes ver la tierna fotografía.
Sisterhood of the Traveling Pants llegó a las salas de cine en 2005 y rápidamente se convirtió en una de las favoritas para los fans de estas chicas. Desde el lanzamiento de la película, estas 4 protagonistas han mantenido una fuerte amistad, demostrando que a veces la ficción se transmite a la realidad.
En 2014, surgieron rumores sobre una posible tercera entrega de esta saga, la cual estaría basada en el libro Sisterhood Everlasting, escrito por Anne Bashares, el cual se ubica 10 años después de la historia original. A pesar de que estas intérpretes expresaron su apoyo por esta nueva producción, el proyecto no logró tomar forma.