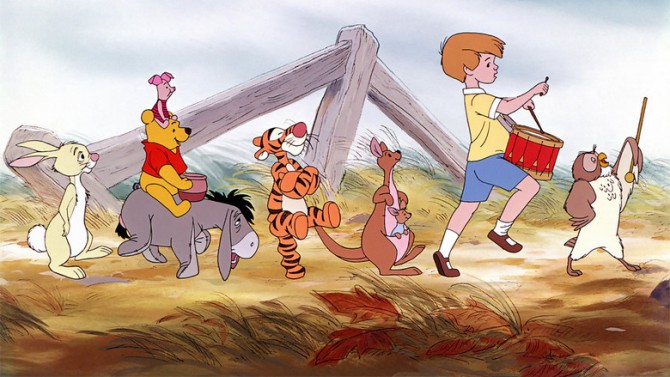 Parece que Disney continuará a adaptar sus película animadas usando actores de carne y hueso ya que se ha revelado que la próxima historia que recrearán será Winnie The Pooh.
Deadline reporta que el escritor y director Alex Ross Perry será el encargado de traer este cuento a la pantalla grande dándole el enfoque al personaje de Christopher Robin como un adulto regresando al Hundred Acre Wood.
El famoso osito Winnie the Pooh fue creado por A.A. Milne en 1926 para una colección de libros titulados Winnie-the-Pooh y The House at Pooh Corner en 1928. Luego Disney obtuvo los derechos del personaje en 1961 para crear varios shows y cuatro películas.
Esta es la segunda película esta semana que Disney ha decidido adaptar, ya que el 30 de marzo se reveló que adquirió un guión de la adaptación de la historia de Mulan, una guerrera china que se disfraza como hombre para salvar a su familia.
En este momento no hay muchos detalles sobre ambos proyectos pero las cintas se unen a la larga lista de adaptaciones que incluye Dumbo, Beauty and the Beast y The Jungle Book.