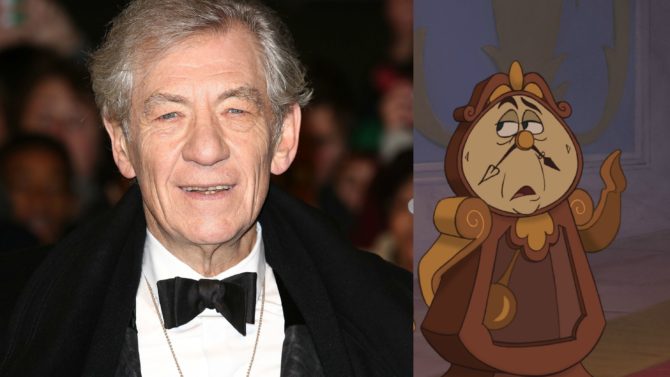 Para finalizar la semana nos llega una noticia super cute y se trata de que Ian McKellen hará el papel de Cogsworth en la película de Disney Beauty and the Beast.
Por si no se acuerdan este personaje es un leal camarero quien se transforma en un reloj por la maldición que afecta al castillo.
Luego de interpretar grandes papeles como Gandalf y Magneto, McKellen de 75 años llegará interpretar a este simpático reloj en la cinta que mostrará el clásico cuento con actores de verdad.
El británico se une a grandes actores como Dan Stevens, Luke Evans, Josh Gad y Emma Watson que también harán personajes de esta querida película que vimos en su versión animada en 1991.
Pero este no es el único remake con actores que hemos visto, pues la historia se llevó en 1987 a la pantalla chica en una serie que tuvo tres temporadas y que estuvo protagonizada por Ron Perlman y Linda Hamilton.
Bill Condon es el director de esta nueva película escrita originalmente por Evan Spiliotopoulos y reescrita por Stephen Chbosky.
Esta película va acompañada de varios otros proyectos de llevar cintas animadas con actores de carne y hueso, entre los que se encuentran Mulan, Winnie the Pooh, Dumbo, Pinocchio, The Jungle Book y Pete's Dragon.
La producción de la cinta comenzará a fines de este año, mientras se espera que Beauty and the Beast se estrene en mayo de 2017.