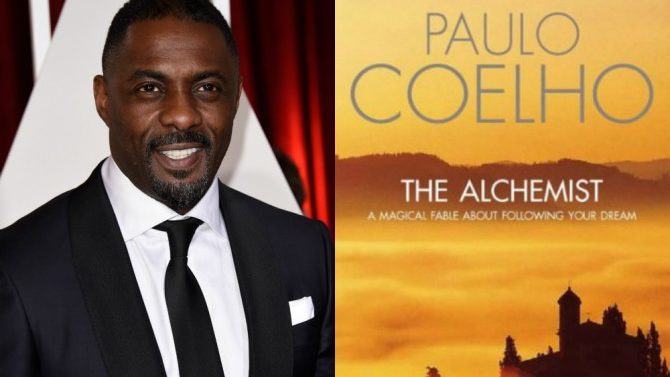 Idris Elba es el favorito para protagonizar la adaptación del exitoso libro de Paulo Coelho, The Alchemist. Deadline afirmó que The Weinstein Company (TWC) está en platicas con el actor de Mandela y con Laurence Fishburne, para que sean parte de esta cinta.
Fishburne y TWC están muy interesados en materializar este proyecto y quieren que se estrene el año entrante. Últimamente, los realizadores se encuentran discutiendo el nivel de acción que este filme debería tener, pues el libro tiene una trama muy espiritual donde cada personaje debe encontrar su destino y no es precisamente una avalancha de explosiones o persecuciones.
Esta épica historia, escrita por el galardonado brasileño, fue publicada por primera vez en 1988. Es uno de los libros más exitosos de nuestros tiempos, con más de 65 millones de copias vendidas alrededor del mundo, publicado en más de 150 países y traducido en más de 63 lenguas. El Alquimista -título en español de la novela- cuenta la historia de un joven pastor que se embarca en una jornada después de soñar sobre un tesoro en las pirámides de Egipto y también trata el complicado tema de los sueños, las metas, los medios que usamos para poder alcanzarlos y cómo manejamos las complicaciones de nuestras vidas.
Según el famoso portal web de noticias, se dice que la cinta necesitaría un presupuesto de $60 a $100 millones para poder rodar en el Medio Oriente y en Abu Dhabi. Mientras estas conversaciones le van dando forma a la cinta, Elba está ocupado con Star Trek 3 y está produciendo un documental para A+E Networks que se estrenará este año.