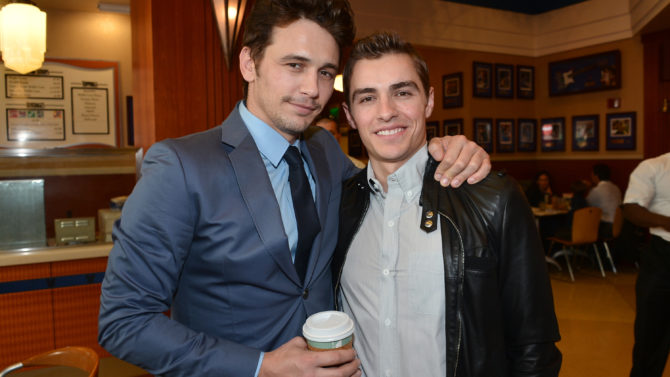 Los hermanos James y Dave Franco protagonizarán por primera vez una comedia juntos. El proyecto se titulará The Disaster Artist. New Line se encuentra en negociaciones para adquirir los derechos de la película que será dirigida por James con un guión escrito por Scott Neustadter y Michael H. Weber.
El filme ofrecerá una mirada divertida y profunda a la forma en que Tommy Wiseau se le ocurrió la idea de crear la película The Room, considerada por muchos como uno de los peores largometrajes en la historia del cine. James interpretará a Wiseau mientras que Dave encarnará a Greg Sestero, quien co-protagonizó la película en la vida real.
Aunque muchos críticos consideran que es una mala cinta, se ha convertido en un éxito de culto y hay muchos cines que todavía la proyectan en funciones de medianoche.
Good Universe está produciendo el proyecto junto a James y la compañía de producción Point Grey Pictures de Seth Rogen y Evan Goldberg.
Esta no es la única película donde se le verá juntos a estos hermanitos pues también protagonizarán Zeroville.