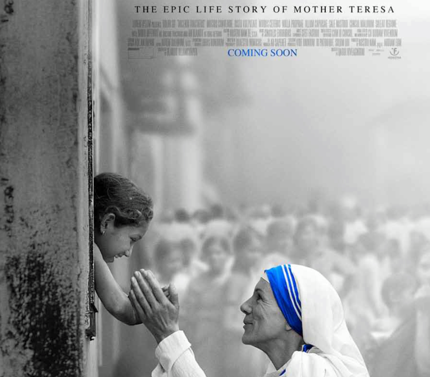 The Letters, película que cuenta la vida de la Madre Teresa de Calcuta, se estrenará en Estados Unidos este diciembre. La cinta biográfica está protagonizada por Juliet Stevenson y narra la historia de esta famosa monja católica de origen albanés, desde sus inicios como misionera hasta su muerte en 1997. El nombre de este proyecto se desprende de las cartas que le escribía el Padre Celeste van Exem, quien ha sido catalogado como la guía espiritual de la novicia.
Estos documentos revelan a una mujer triste y vulnerable, quien en un punto de su vida se sintió abandonada por Jesucristo. The Letters es contada desde el punto de vista de un sacerdote del Vaticano quien está encargado de investigar a la religiosa luego de su deceso.
William Riead dirigió y escribió la historia que cuenta con las actuaciones de Max Van Sydow y Rutger Hauer. El largometraje ya ha recibido reconocimientos aquí y ellá pues se llevó el Premio del Público en el Festival de Cine de Sedona el año pasado.
The Letters llegará a las salas de cines estadounidenses este 4 de diciembre. Acá te va el primer adelanto: