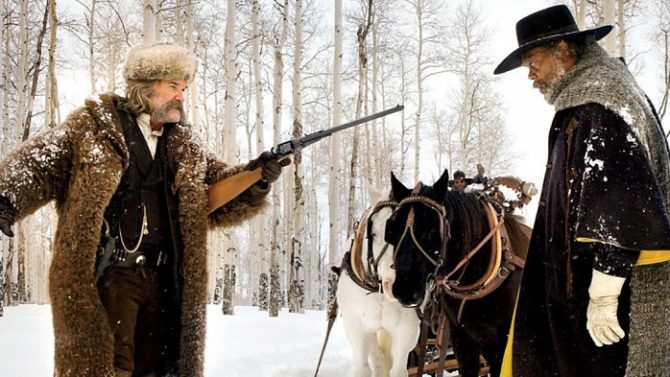 La nueva película de Quentin Tarantino, The Hateful Eight, fue filtrada ilegalmente en Internet a tan solo días de su estreno oficial en cines. Ahora, los piratas cibernéticos responsables del suceso emitieron una disculpa por sus acciones.
El grupo cibernético llamado Hive-CM8 le pidió disculpas a Tarantino por haber publicado The Hateful Eight antes de su estreno oficial, y señalaron que sienten todo el problema causado. Aparentemente los responsables sólo querían compartir la película con aquellas personas que no tiene los recursos suficientes para verla en las salas de cine.
Los miembros de Hive-CM8 sostienen que consiguieron una copia de la película por medio de un "hombre que estaba en la calle", aclarando de esta manera que no fue a través de un hack. El grupo también afirmó que consideran que los fans deberían pagar por las películas para apoyar a sus creadores. Sin embargo, según la lógica que defienden, creen que la piratería ayuda en la venta de entradas, ya que según ellos todo el asunto genera mucha atención lo que hace que la gente vaya a verla.
De acuerdo al sitio web Torrent Freak, el nuevo western de Tarantino ha sido bajado más de 220 mil veces. El director de Pulp Fiction filmó su más reciente película en 70mm e incluso editó dos versiones distintas para darle la oportunidad al público de verla en cines convencionales.