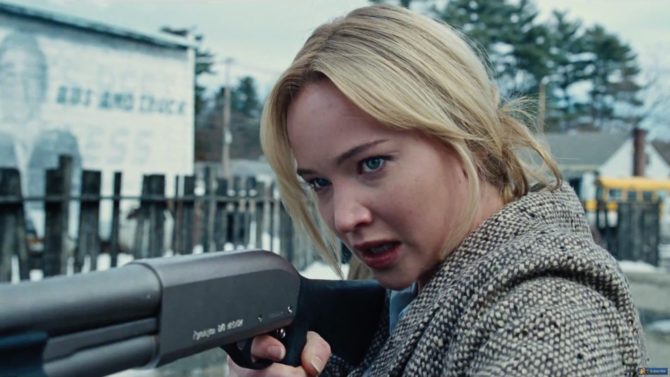 Jennifer Lawrence casi protagoniza The Hateful Eight, la nueva película de Quentin Tarantino, así lo hizo saber el cineasta en una entrevista que sostuvo con Entertainment Weekly, donde confesó que quería que la protagonista de The Hunger Games interpretara el papel de Daisy Domergue -rol llevado a la vida en la cinta por Jennifer Jason Leigh– e incluso se reunió con ella para discutir esta posibilidad.

"Soy un gran fan de Jennifer Lawrence," confesó el director en la revista donde además dijo que admira la relación profesional entre la actriz y el cineasta David O. Russell, comparándola con la de la actriz Bette Davis y el realizador William Wyler.
"La puedo ver haciendo un buen trabajo con este papel, así que nos reunimos para hablar", reveló el creador de Pulp Fiction. "A mi parecer, ella solo me vio por cortesía. Estaba trabajando en Joy, tenía que publicitar Hunger Games. No había manera en el mundo de que estuviese disponible".
"Habiendo dicho eso, me alegro que no escogí a alguien tan joven. Creo que tomé la decisión correcta en cuanto a las edades de estos personajes", añadió Quentin.

The Hateful Eight se estrena en cines el 1 de enero.