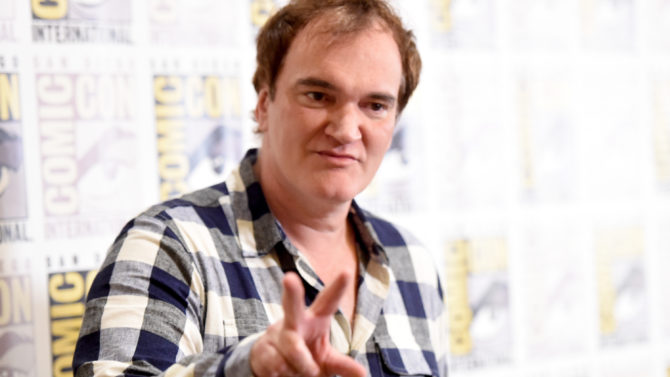 Quentin Tarantino le reveló a Variety que su más reciente filme titulado The Hateful Eight tendrá dos versiones. Una fue grabada en 70mm, tendrá una obertura, durará seis minutos más, contará con un intermedio de 12 minutos y llegará a 100 salas de cine en Estados Unidos el 25 de diciembre. La otra es la versión digital que será estrenada el 8 de enero a nivel nacional.
El cineasta señaló que la versión más larga será visiblemente diferente: "La digital ya está pensada para verse en televisión donde solo quieres ver una película tranquilo en tu sofá, es un poco menos artística. En la versión de 70mm se respira un aire mucho más grande y fresco".
La historia de The Hateful Eight sigue las vidas de ocho viajeros que quedan atrapados durante una tormenta de nieve quienes se refugian en una parada de descanso. Es acá cuando estos misteriosos personajes irán revelando poco a poco sus intenciones verdaderas en este western lleno de drama y suspenso.
El elenco lo conforman Samuel L. Jackson, Tim Roth, Kurt Russell, Jennifer Jason Leigh y Demián Bichir.
Aquí tienes el más reciente trailer de The Hateful Eight: