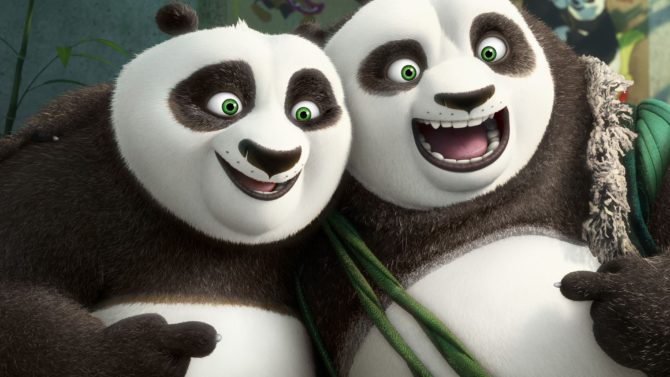 Tenemos las tan esperadas primeras imágenes de Kung Fu Panda 3. En ellas se pueden ver a los personajes de Jack Black, Bryan Cranston y Rebel Wilson, quienes prestarán sus voces para esta tercera entrega de la saga animada de Dreamworks.
VER TAMBIÉN: 'Jem and the Holograms': Nuevo trailer de peli basada en serie animada
Llevamos dos años y medio desde que el estudio anunció la tercera secuela, pero desde entonces no se había sabido nada sobre el trama. La película fue dirigida por Jennifer Yuh, quien trabajó en la segunda secuela, y Alessandro Carloni.
En esta nueva aventura,  Po se entera que no es un huérfano. Ahora, su deber más importante es proteger a su familia y enfrentarse a dos amenazas muy diferentes, una de origen sobrenatural y la otra mucho más terrenal.
VER TAMBIÉN: Nuevo Trailer de la pelicula animada 'The Little Prince'
Cranston prestará su voz para el personaje de Li, el padre de Po quien lleva años viviendo en una villa secreta de pandas. La comediante, Wilson le dará vida al personaje de Mei Mei, una aspirante bailarina de cinta.
Kung Fu Panda 3 llegará a cines el 29 de enero de 2017.
Cuéntanos, ¿Qué te parecen las nueva imágenes?