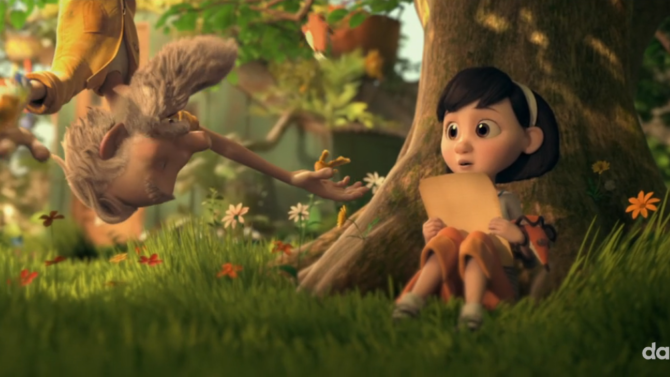 The Little Prince hará su debut internacional en Cannes Film Festival en mayo y en anticipación a su gran estreno, se lanzó el segundo trailer de la película animada dirigida por Mark Osborne.
El clip comienza con The Little Girl (Mackenzie Foy) y su madre (Rachel McAdams) quien tiene un itenerario para el resto de la vida de su hija para que se convierta en una adulta exitosa. Mientras la niña sigue las instrucciones y reglas de su mamá a pie del cañón, un día conoce a un aviador (Jeff Bridges) quien le cuenta la historia de su encuentro con un príncipe.
Ese príncipe nos enseña a todos que "lo esencial es invisible a los ojos" y la historia del aviador despierta en la niña creatividad e imaginación, algo que no había experimentado antes ya que estaba ocupada siguiendo las órdenes de su mamá.
Basada en la novela clásica del escritor francés Antoine de Saint-Exupery, la película cuenta con otros actores como James Franco, Marion Cotillard y Benicio del Toro. Como mencionamos anteriormente, The Little Prince hará su debut en el Festival de Cine de Cannes cuyas festividades empiezan el 14 de mayo.