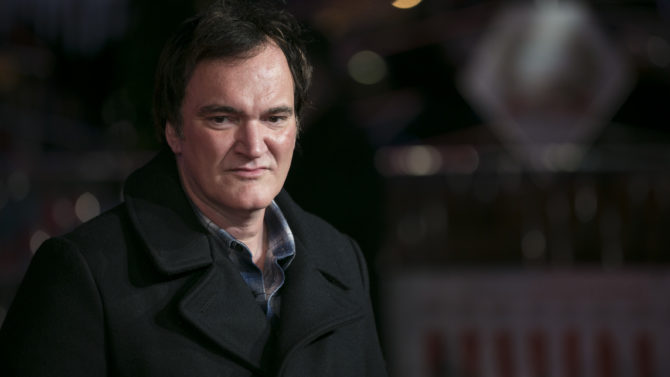 Quentin Tarantino no está muy contento con el estreno de Star Wars: The Force Awakens, pues por culpa de esta cinta, la nueva película del cineasta, The Hateful Eight, corre peligro de no ser proyectada en el Cinerama Dome, ubicado en Los Ángeles.
En una entrevista con el show de Howard Stern en la radio SiriusXM, el cienasta dijo lo que pensaba de Disney, empresa dueña de la franquicia de George Lucas: "Ellos se van a salir con la suya para jode*#me", expresó. El director también acusó a la empresa de Mickey Mouse de extorsión.
El enojo de Tarantino se debe a que él quería mostrar su nueva cinta en el conocido cine a partir del 25 de diciembre exclusivamente por 2 semanas en 70 mm, ya que el trato original era que Star Wars estaría las dos semanas anteriores a la llegada de Hateful Eight. Pero según cuenta el director, Disney decidió mostrar la película de ciencia ficción durante toda la temporada de fiestas, a pesar de que el Dome tenía un contrato previo con la película de Tarantino.
Según explica en la entrevista, el realizador de Disney "amenazó" a los ejecutivos del Arclight diciendo: "Ustedes van a poner Star Wars en el Cinerama Dome por la temporada completa de fiestas y si no lo hacen por su trato con The Hateful Eight no los dejamos tener Star Wars, la película más grande del mundo, en ningún cine del Arclight".
Eso sí, Tarantino dejó bien claro que su enojo es solo con Disney y no con J.J. Abrams, con quien tiene una muy buena relación.
Acá puedes escuchar la entrevista completa.