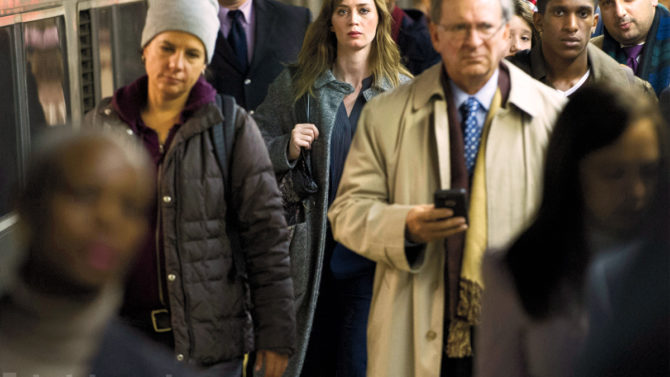 Este 30 de diciembre fueron reveladas las primeras imágenes de Emily Blunt en la nueva película The Girl on the Train. Las fotografías permiten ver a la actriz por primera vez interpretando el personaje de Rachel Watson.
La historia de esta cinta gira en torno a Watson, una mujer alcohólica desempleada que se obsesiona con una pareja a quien ella misma les otorga los nombres de Jason (Luke Evans) y Jess (Hayley Bennett). Esta fémina comienza a espiar y analizar la relación de estos dos cada vez que los ve en el tren. Además de estar lidiando con el alcoholismo, Watson está tratando de superar su divorcio con su ex esposo (Justin Theroux), quien volvió a casarse con otra mujer (Rebecca Ferguson).
Esta  película de suspenso dirigida por Tate Taylor da un giro inesperado cuando Jess desaparece y Watson se toma la tarea de investigar su desaparición; sin embargo, sus motivos no están muy claros. "Rachel hace cosas que todos pensamos y quisiéramos hacer", sentenció el director de esta cinta a Entertainment Weekly.
The Girl on the Train se estrena en cines el 7 de octubre de 2016.