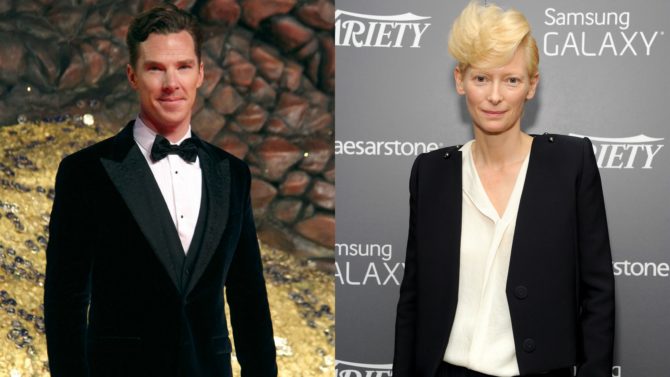 A Tilda Swinton la hemos visto en diversos en personajes, como anciana en The Grand Budapest Hotel, como vampiro en Only Lovers Left Alive, como bruja en The Chronicles of Narnia y ahora hará el papel de Ancient One en Doctor Strange.
En la película, Benedict Cumberbatch interpretará a este doctor, mientras que Swinton desarrollará a una mística tibetana que lo ayudará a aprender las artes de la brujería.
En el cómic original este personaje está interpretado por un hombre quien es el "maestro" del doctor, pero esta vez quisieron que este personaje fuera interpretado por una mujer, lo cual nos parece genial.
La historia, como sabemos, trata de un cirujano que se fractura las manos en un accidente automovilístico y que trata de salvarlas aprendiendo artes místicas cuando viaja al Tíbet; gracias a este viaje, Doctor Strange termina siendo un hechicero con muchos poderes mágicos.
Antes de esta película, veremos a Tilda Swinton en otras cintas como Hail, Caesar!,  junto a Scarlett Johansson y George Clooney, y en A Bigger Splash, junto a Ralph Fiennes.
A Benedict Cumberbatch pronto lo veremos en la serie Sherlock y también en Jungle Book: Origins.
Doctor Strange llega a los cines el 4 de noviembre de 2016.