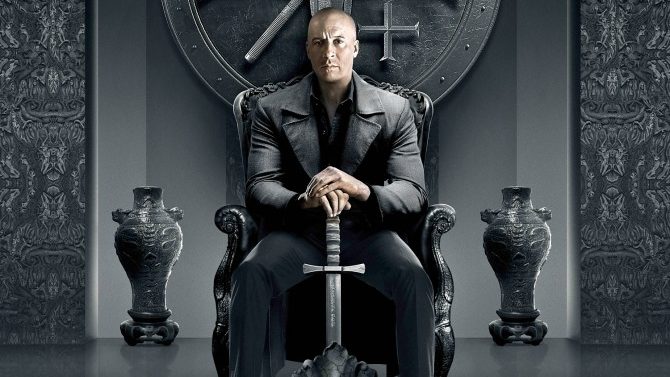 El viernes 10 de julio se revelaron dos pósters de la nueva película protagonizada por Vin Diesel titulada The Last Witch Hunter. En cada uno de ellos vemos la transformación física a la que se sometió el actor de la saga de Rápido y Furioso para este proyecto. En una de las fotos se puede ver al intérprete portar una larga barba sentado en un trono. En el segundo cartel aparece afeitado y trajeado.
En The Last Witch Hunter Diesel le da vida a Kaulder, un cazador de brujas de 700 años de edad hechizado con el don de la inmortalidad. Esta condición le fue concebida al protagonista de esta historia por la reina de las brujas, justo antes de que este la derrotara en un fuerte enfrentamiento. Ahora, luego de centenas de años, esta malvada entidad regresará a buscar venganza y a luchar en contra de su archienemigo para poder apoderarse de la raza humana.
El proyecto está dirigido por Breck Eisner y será una aventura para toda la familia. Elijah Wood, Rose Leslie, Ólafur y Michael Caine también forman parte del elenco de esta fantástica película que saldrá en cines este 23 de octubre.