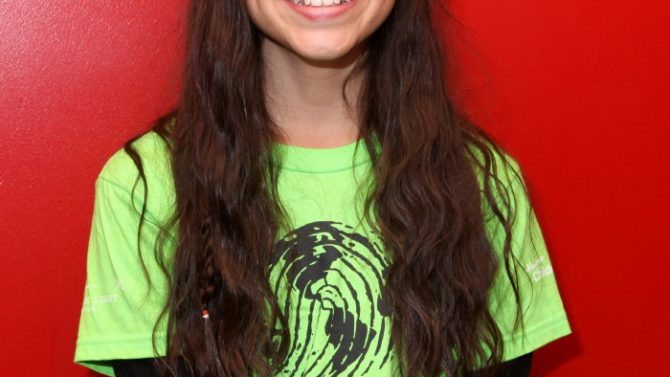 Jenna Ortega se dio a conocer en la televisión por interpretar la versión infantil del personaje de Jane en Jane The Virgin a través de The CW. Ahora la pequeña actriz protagonizará una nueva serie de Disney Channel titulada Stuck In The Middle.
Variety reporta que el programa tratará sobre una familia latina que se apellida Diaz. Su historia se centrará en Harley (Ortega), una genio de la ingeniería que utiliza sus inventos para poder sobrevivir la experiencia de ser la hija del medio en un grupo de 7 hermanos.
Esta posición en el árbol genealógico familiar hace que Harley no reciba mucha atención por parte de sus padres, algo que resulta ser una bendición y una maldición. Cada episodio de este show ilustrará la manera en que la chicuela tratará de lidiar con una familia tan numerosa.
El elenco está conformado por caras conocidas en el mundo de Disney Channel y lo completan algunos rostros nuevos. Kayla Maisonet de Dog With A Blog interpreta a Georgie, Osaak Presley conocido por su actuación en Austin & Ally, es Grant , y Ariana Greenblatt de la serie Liv and Maddie, encarna a Daphne. Ronni Hawk, Nicolas Bechtel y Malachi Barton completan la numerosa familia.
El primer episodio de este sitcom fue escrito por Linda Videtti Figueiredo y Alison Brown. La producción de Stuck In The Middle empezará este noviembre y la serie está pautada a ser estrenada en la primavera de 2016.
Próximamente también podremos ver a Ortega como la pequeña Jane cuando la segunda temporada de Jane The Virgin se estrene el 12 de octubre de 2015.