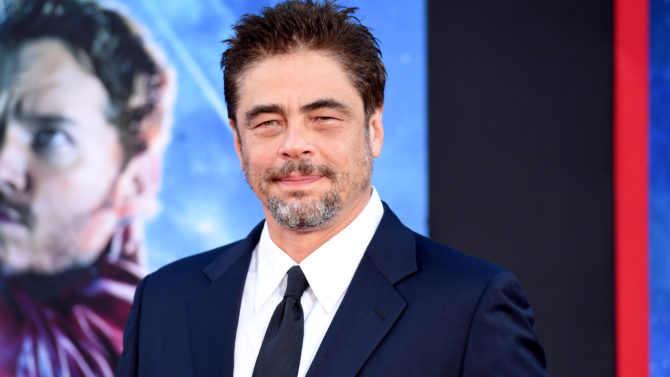 Zoe Saldana reveló que Benicio del Toro será parte de la secuela de Guardians of the Galaxy en un video publicado en la página de Facebook de Marco Perego Saldana, esposo de la famosa.

"Acabamos de salir del cine y esto es para todo los latinos, debemos sentirnos súper orgullosos de Benicio del Toro que es un actor increíble. Acabamos de ver Sicario y ese nene la mató. Así que Benicio, gracias por ser latino y por ser un artista excepcional", afirmó Saldana, quien antes que el video terminara dijo rápidamente en inglés: "Te veo en Guardians", lo que hizo que los fanáticos saltaran de la emoción por las palabras de la actriz de ascendencia dominicana.

Acá puedes ver el video donde se ve a la pareja en la entrada de un teatro de Arclight, una de las cadenas de cine más importantes de EE.UU:
Del Toro interpretó a El Coleccionista en la primera película de Guardians of the Galaxy. Esta información todavía no ha sido confirmada por Marvel pues no se sabe con certeza si el actor volverá para la segunda o la tercera parte de esta serie de filmes.