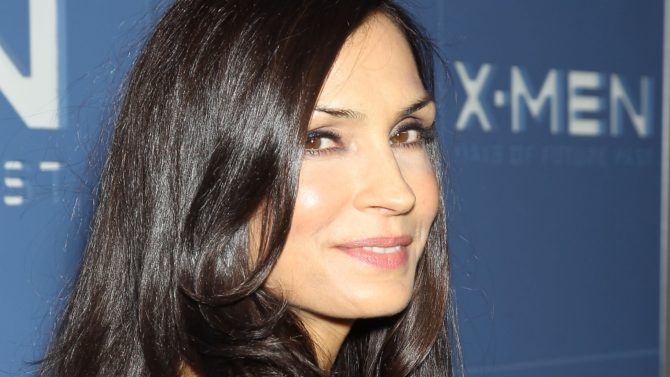 Gracias al éxito cosechado por The Blacklist, NBC y Sony Pictures quieren convertir a esta serie en una franquicia con nuevos proyectos. El estudio de TV le dio luz verde a un spin-off que llevará por nombre The Blacklist: Redemption, programa que estará protagonizado por Famke Janssen y Ryan Eggold.
Según informa Variety, la premisa de este nuevo show hizo se debut en el episodio de The Blacklist que fue transmitido el jueves 12 de mayo. En éste, Janssen interpreta el rol de la madre de Eggold, quien ha sido uno de los personajes regulares de este emocionante programa.
La historia del spin-off gira alrededor del personaje de Eggold, Tom Keen, quien es reclutado por una organización militar privada llamada "Grey Matters", la cual se encarga de asignaciones ultra-secretas. Keen descubre la verdad sobre dos misterios: Janssen es su madre, quien a la vez es líder de esta peligrosa unidad.
Edi Gathegi y Tawny Cypress también formarán parte del elenco de esta nueva serie que llegará muy pronto a las pantallas. Mientras tanto, puedes ver The Blacklist todos los jueves a través de la señal de NBC.