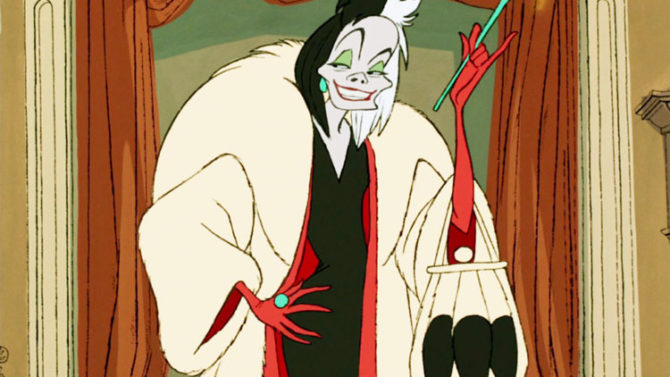 Disney confirmó que la escritora inglesa Kelly Marcel estará a cargo de la adaptación de carne y hueso de Cruella, película que contará la historia de la infame Cruella de Vil, la antagonista de 101 Dalmatians. Marcel es mejor conocida por su trabajo en la serie Terra Nova, Saving Mr. Banks con Tom Hanks, y Fifty Shades of Grey con Dakota Johnson y  Jamie Dornan.
El estudio también está por estrenar otras adaptaciones de famosos clásicos de su filmografía animada protagonizadas por actores reales, algunos de ellas son The Jungle Book de Jon Favreau, que verá la luz del día el 15 de abril de 2016; Alice Through the Looking Glass de Tim Burton, que se estrenará el 27 de mayo de 2016 y Beauty and the Beast de Bill Condon, que podrá ser vista en cines desde el 17 de marzo de 2017.
VER TAMBIÉN Dwayne Johnson protagonizará película animada de Disney
Glenn Close interpretó a De Vil en la primera versión no animada del cuento estrenada en 1996 y volvió para la secuela que se estrenó en el año 2000. Las películas fueron un éxito de taquilla pero no fueron bien recibidas por la crítica especializada.